Actress Rose McGowan is known for her roles in "Charmed" and "Grindhouse," but now the actress is making waves in the music world. McGowan released her first single, called "RM486," on Sept. 21.
"In the last few years I've actually released some songs under different names, just me pranking the public," said McGowan in an interview with Nowness. "I woke up one day and realized I hated acting and that I'd always hated it."
McGowan wrote the lyrics for the song, which is a collaboration with WhoYouAre, a talent network. The accompanying, haunting video features a nude McGowan in various states of undress.
"All five characters in the video are versions of me. All are pieces that make up my whole -- an artist, a public figure, and most importantly, as a person," said McGowan in a section underneath her music video. "I'm pushing back at the idea of what I am supposed to be. I want to expose people to art in a real way, and I want to change the idea of what beauty is. There is true power in art and true power in we who believe in it."
Warning: some images below may not be safe for work.
In a post on WhoYouAre, McGowan describes the five characters -- The Alien, Dark Beauty, Green Hair Hollywood, Needles and Red Glitter Bomb -- and details how they represent her.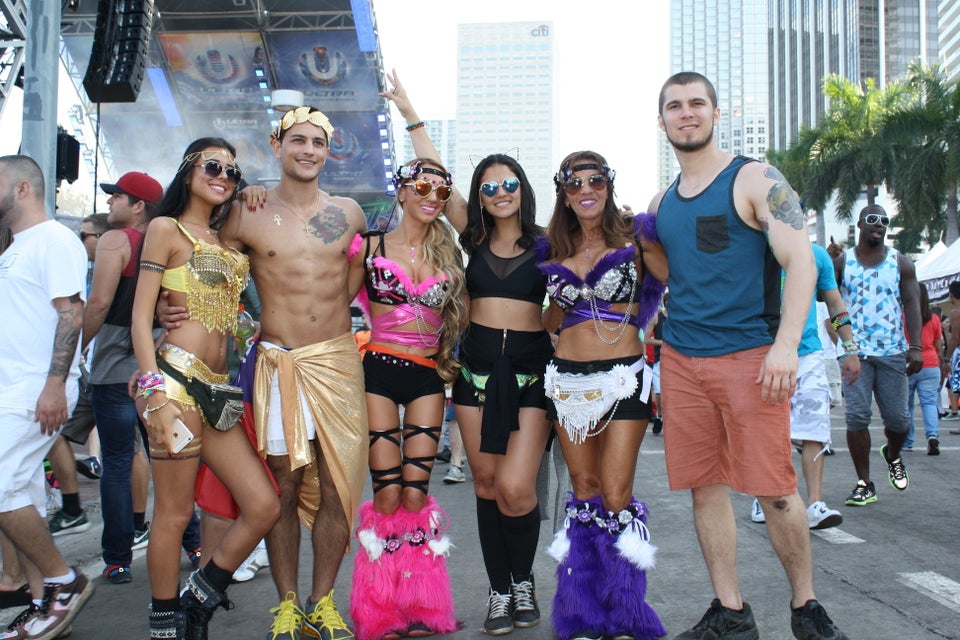 Ultra Music Festival 2015
For a constant stream of entertainment news and discussion, follow HuffPost Entertainment on Viber.
Popular in the Community