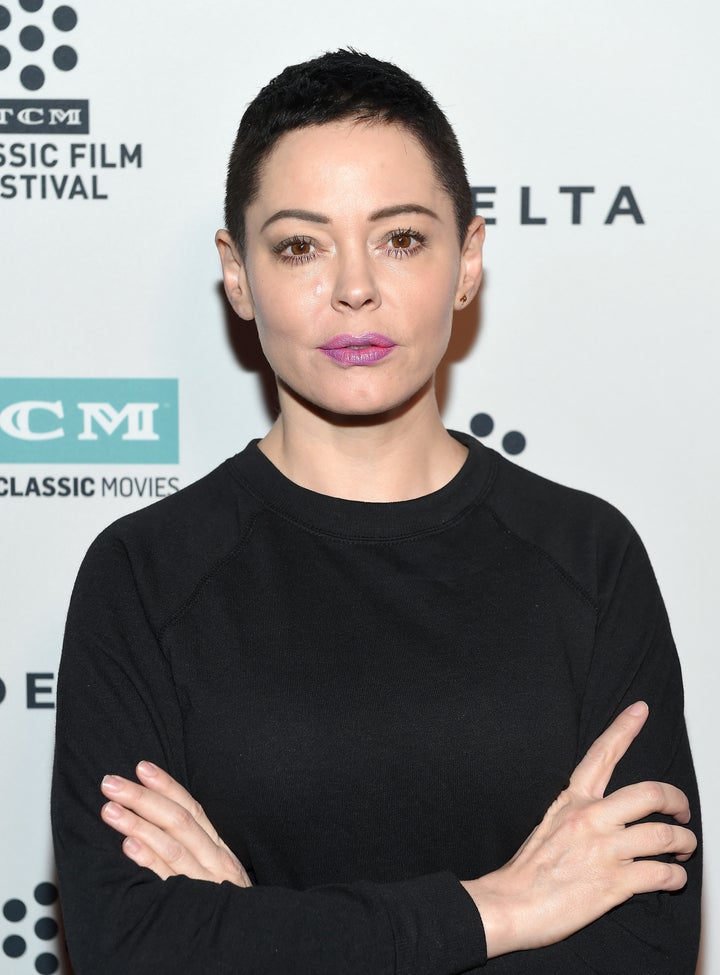 Actress and activist Rose McGowan is opening up her life for the cameras.
The former "Charmed" star, who was one of the early adopters of the #MeToo movement against sexual misconduct and predatory men, will star in and produce her own five-part E! documentary series titled "Citizen Rose," the network announced Tuesday.
The series, timed to coincide with the release of McGowan's memoir, Brave, is scheduled for a two-hour premiere on Jan. 30, with four more installments to air sometime in the spring.
"You are formally invited into my mind and world," McGowan said in a statement. "I am thrilled to partner with E! to amplify my message of bravery, art, joy and survival. As I ready my book, Brave, I realized I wanted to show how we can heal through art even when being hounded by evil."
McGowan was one of the first to speak out against disgraced film producer Harvey Weinstein, who she says raped her in a hotel room during the Sundance Film Festival in 1997. Multiple damning investigative reports soon followed, describing Weinstein's decades of predatory behavior and sparking a nationwide conversation about sexual harassment and assault.
E! has a history of tapping high-profile figures for limited reality series. Cameras followed Caitlyn Jenner for two seasons of "I Am Cait" and, more recently, Mariah Carey on the short-lived "Mariah's World."
"Rose McGowan's courage in addressing sexual abuse and harassment in Hollywood ignited a conversation and inspired other women to speak out against their abusers," E!'s Amy Introcaso-Davis said. "We look forward to taking viewers inside this talented, dynamic woman's world as the first allegations unfold and she becomes a leading voice in a critical cultural change."