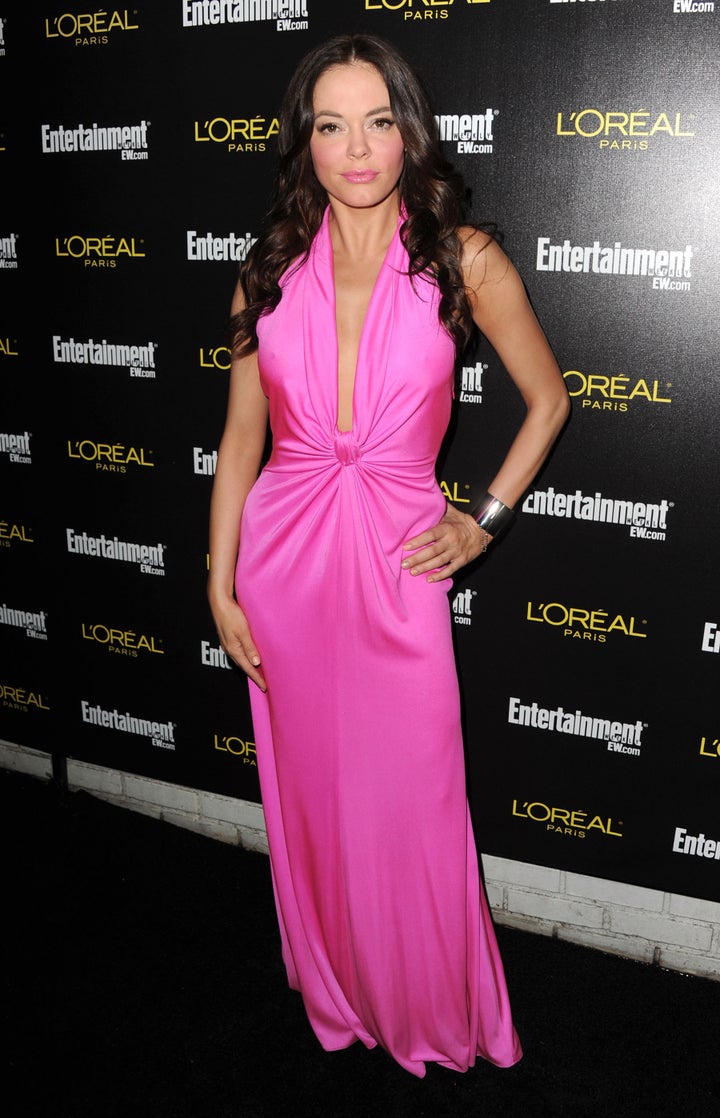 Rose McGowan is pretty good at this dangerous and sexy niche role.
The "Charmed" actress took her highly anticipated guest turn on "Law & Order: SVU" on Wednesday night, playing a sexy "bombshell" named Cassandra Davina. She's a regular at partner-swapping swingers parties, a seedy underground where detectives Benson and Stabler find themselves. For business purposes, of course.
Without giving away spoilers for the DVR set, McGowan finds herself in the middle of the action -- police, and swinging.
The actress spoke about the part in a recent press conference, giving some insight into her role. "Cassandra is a complex character and that's what I liked about her," McGowan said. "She had a lot of different layers. She's got her own plots going no matter what. I think she's always thinking of a different angle."
WATCH
:
Popular in the Community