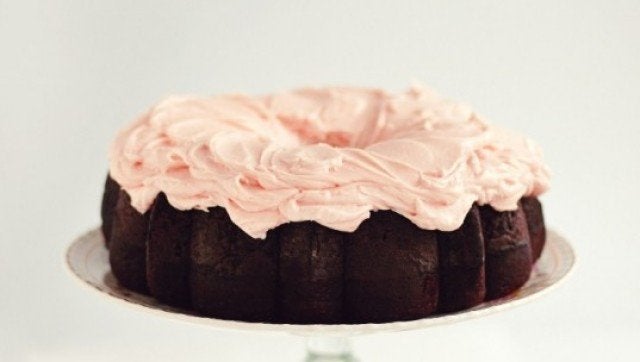 Would a rose, when distilled into rose water and added to a plethora of pastries, still smell as sweet? We'd say so! And it'd certainly taste a heck of a lot better, too. Which is why, this Valentine's Day, you should skip the bouquets and petal-laden bubble baths, and put your roses to a better use: Cook with them!
Cakes, icings, puddings, and more, can be infused with the subtle floral flavor by adding in rose water or rose hips. Rose water was used as a perfume by the ancient Greeks and Romans. We have the Persians to thank for introducing the substance to the culinary world.
Roses aren't the only sweet-tasting flowers -- lavender is great for cooking too (and goes excellently with dark chocolate). Rose recipes are an easy way to add elegance to your desserts.
Check out these 13 floral dessert recipes to test out for Valentine's Day: