This has definitely been the year of rosé. Between the frosé ― rosé wine slushie ― and rosé gummy bears, we are hitting peak rosé. If you feel about rosé the way the rest of the wine-drinking world seems to feel about rosé right now, it's time you learned a thing or two about this pink-hued wine.
Rosé get's its lovely pink shade from the skin of the grapes, but not all rosé comes out with the same rose-colored hue. Each grape variety gives a different color, and if you learn the shade you just might become badass enough to name the type of wine in your glass without seeing the label on the bottle. All you need is this chart from Vinepair.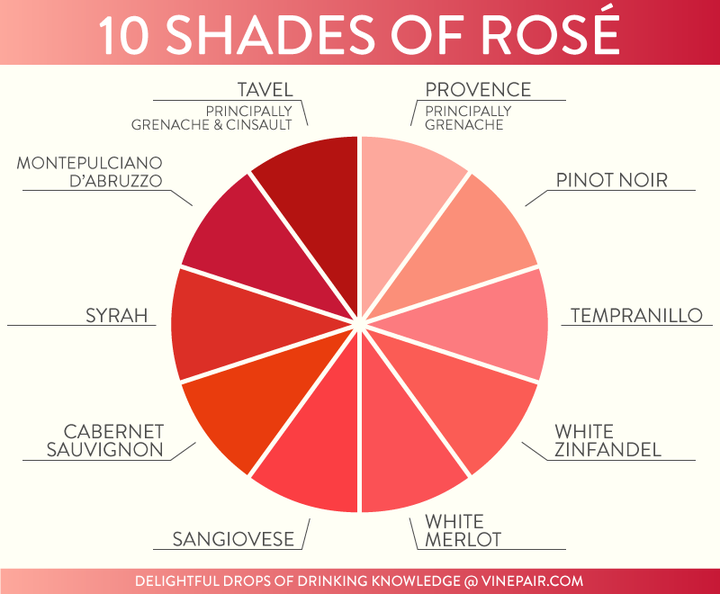 Color doesn't only indicate the grape used to make the wine, it also tells a little something about the flavors and qualities you can expect. For example, the lightest colored rosés typically come from Provence. They're made with Grenache grapes, are dry and have bright, fruit flavors. Syrah on the other hand is a dark reddish-pink. It's a heartier rosé with flavors most notable of purple fruit.
Before You Go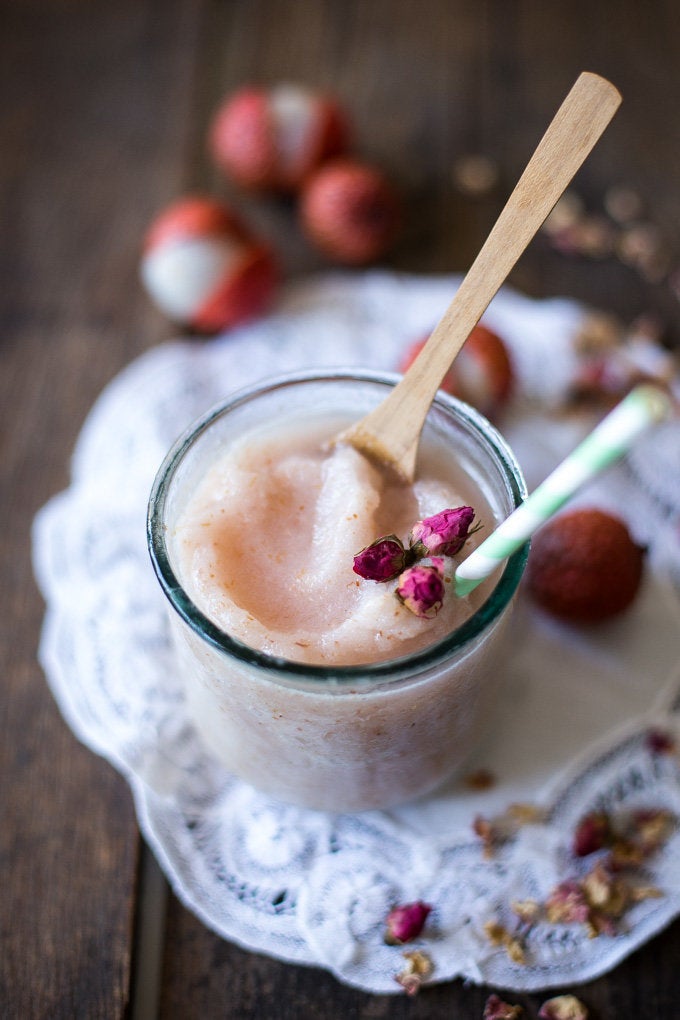 Wine Slushies
Popular in the Community