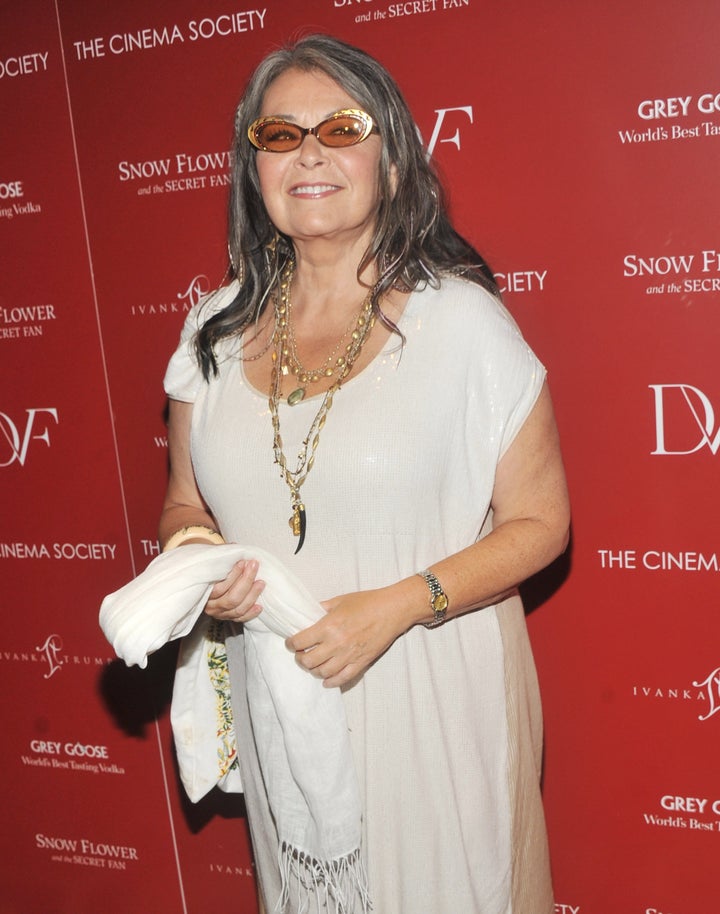 Quick suggestion: "Roseanne's Nuts" may not be the best campaign slogan.
Appearing Thursday on "The Tonight Show," Roseanne Barr made a big announcement: she's seeking the Presidency of the United States. The former sitcom star, who now has a reality show focusing on her macadamia farm in Hawaii, told Leno that she wanted to move into the Oval Office.
After shouting out medicinal marijuana, she pitched nuts' nutritional value, which she said was the cure to global warming and world hunger, and then revealed that she grows all her own food, stores water and uses solar power in her home. She then circled back to legalizing marijuana, and ending drug wars as a result, before making the big announcement.
Will she appeal to environmentalists? TV nostalgics? With the election just over a year away, the sky's the limit for the Green Tea Party -- and earthly bounds may become irrelevant if their number one campaign issue doesn't go up in smoke.
REAL LIFE. REAL NEWS. REAL VOICES.
Help us tell more of the stories that matter from voices that too often remain unheard.