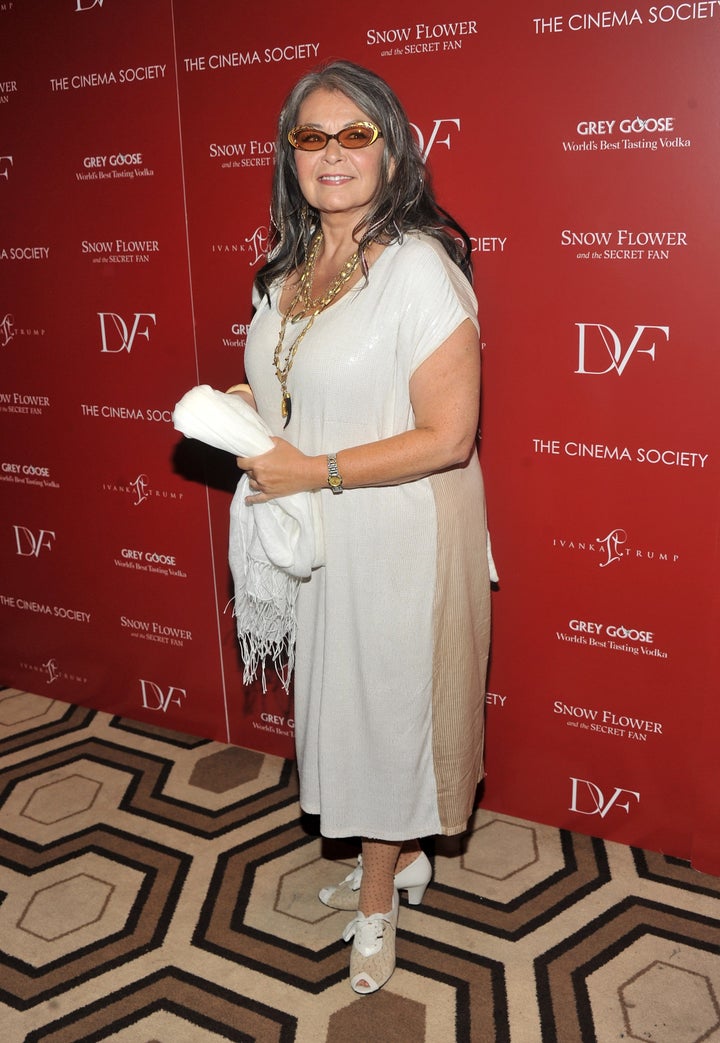 "Oh, say, can she sing?" More than two decades after Roseanne Barr's infamous 1990 San Diego Padres "Star Spangled Banner" flop, the sitcom star gave the patriotic tune another go. After her first disastrous rendition of the red, white and blue anthem, the comedian received death threats, was called a disgrace by President George Bush, Sr. and even saw the ratings of her hit sitcom, "Roseanne," fall. So why, 21 years later, did she decide to warm up her vocal chords?

"The reason she's doing it again is simple," a friend of the comedian tells me. "She's back on TV. Roseanne wants this show to be a huge hit and is willing to do whatever it takes."

In her new show, "Roseanne's Nuts" on Lifetime, we see Roseanne invited to sing the national anthem for the University of Hawaii girls' softball team. After taking singing lessons from Bonnie Bramlett, who played the waitress on her hit show, she made the decision to let her newly trained voice do the talking.
"Let's let the song tell us if you should do it or not," Bonnie advises her friend.
"I'm a patriot of this country and I have every right to sing it!" says Roseanne, who also makes it clear that she wanted to show her grandson that if you do something wrong, you can fix it. And that's exactly what she did, with the cameras rolling to catch every surprisingly on-key note.
Related
Popular in the Community