Roseanne Barr was in no mood to talk about an ex on "The Wendy Williams Show" Wednesday ― and she made that clear by snapping back at the host.
Williams mentioned to Barr that her former husband, Tom Arnold, had positively reviewed the relaunch of her sitcom "Roseanne" for The Hollywood Reporter. She pressed the comedian for a response.
"I don't like talking about husbands . . . Right, Wendy?" Barr cracked, presumably referring to a tabloid report that Williams' husband, Kevin Hunter, has cheated on her for years.
As the audience groaned at the smirk-accompanied remark, a surprised Williams, who has denied the story, shifted into recovery mode. "I don't mind talking about husbands ... he's fabulous," she said.
Check out the exchange below.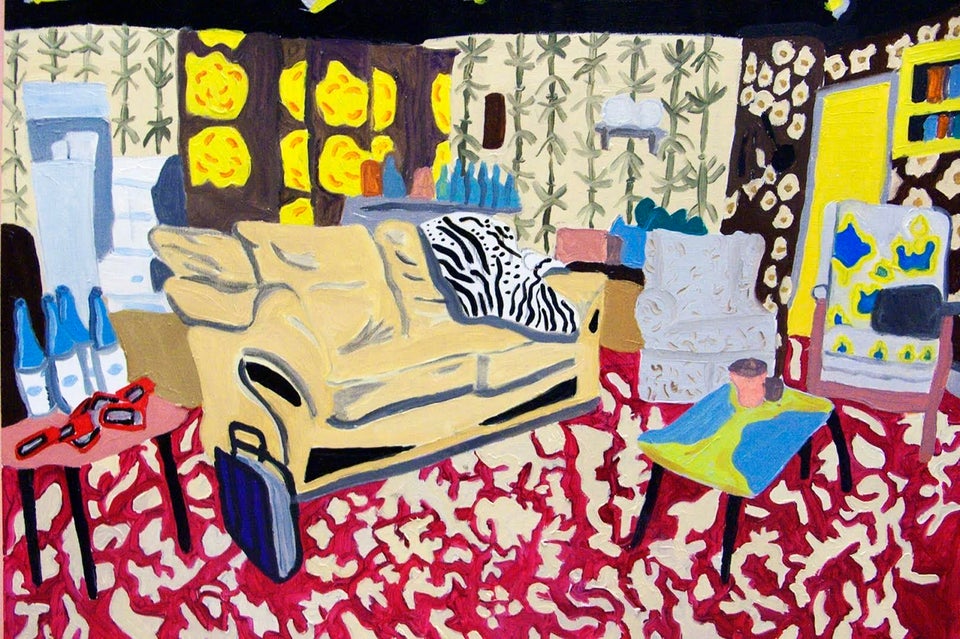 90s Sitcom Living Room Paintings