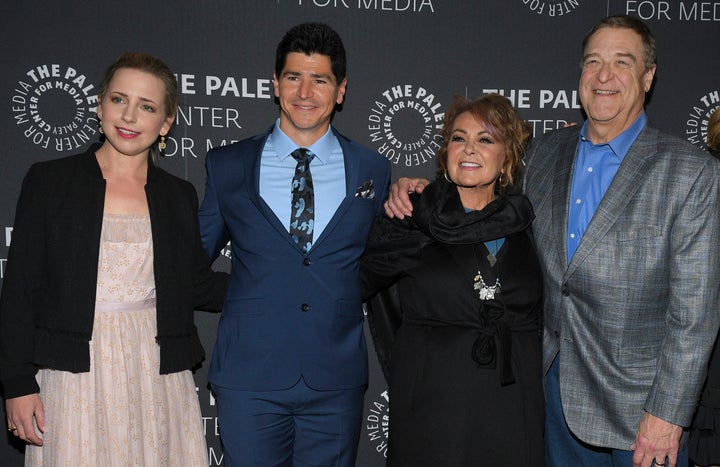 Its first revival season just barely started, but "Roseanne" has already been confirmed for a second, ABC announced Friday.
Comedian Roseanne Barr's show about a struggling Midwest working-class family, which was a huge hit during its original 1988-1997 run, is undeniably a hit again. "Roseanne" made a splash on its return ratings-wise, reaching about 18.2 million viewers on Tuesday night ― the highest rated comedy telecast in three and a half years, according to Deadline.
The show has also made headlines on the politics front, with its protagonist Roseanne Conner turning out to be a Trump supporter, just like Barr herself.
The New York Times asked Barr why she chose to make politics a part of the story. "I just wanted to have that dialogue about families torn apart by the election and their political differences of opinion and how we handle it," she said. "I thought that this was an important thing to say at this time."
"Roseanne" airs Tuesdays at 8 p.m. ET on ABC.
Popular in the Community