Since we still have to wait until Sunday, we thought we'd go ahead and break out the first of our red carpet interview clips from last weekend's taping in Los Angeles. We were honored to have Dr. Venture himself, James Urbaniak, stand in as our celebrity red carpet interviewer, and the gentleman did not disappoint.
In this clip, he speaks to Jane Lynch, Jeffrey Ross, Gilbert Gottfried and more about why Roseanne needs to be roasted and what their "Ooo!" face looks like. He also gets recognized by exactly one Venture Bros. fan. Can't win 'em all.
Stay tuned for our Sunday night Live Blog, where we'll be adding more interviews from the red carpet, posting jokes that didn't make the show, and rounding up the best tweets and moments all in one place.
Video produced by Carol Hartsell. Music by Incompetech.
Related
Before You Go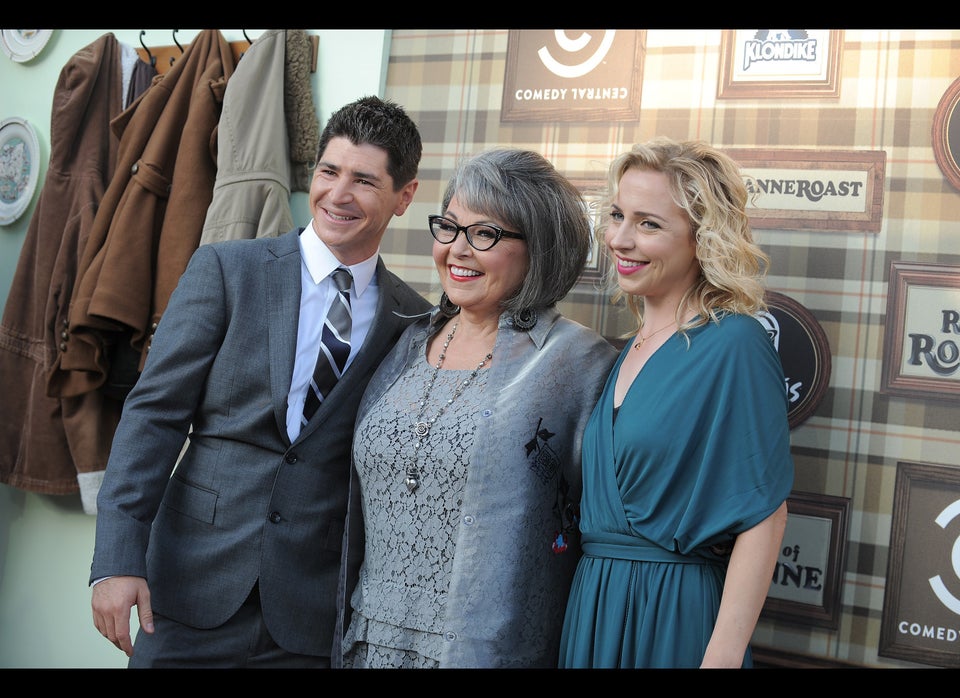 The Comedy Central Roast Of Roseanne
Popular in the Community