"Roseanne" star Emma Kenney is seeking treatment to address her "battles." 
The 18-year-old actress, who's one of the few newcomers on ABC's hit revival of the beloved sitcom, revealed that she's taking time out of the spotlight to deal with unspecified issues. 
"I was running with a really fast crowd. I was being naive and very immature, and I was doing things I should not be doing because it was illegal and I'm not 21," Kenney said in a statement to Entertainment Weekly. "It wasn't healthy, and it was making me feel even worse — anxious and depressed. It was just a slippery slope that I did not want to go down. And I knew that I needed to stop it." 
"I want to be the healthiest, best Emma that I can be, and I know that by going to treatment that's what's going to happen, and I'm going to continue on that positive road," she continued. "I just want to send a message to my fans saying that it's OK to admit that you need help, and it doesn't make you weak. I'm going to come out on the other side, the True Emma that I've always been."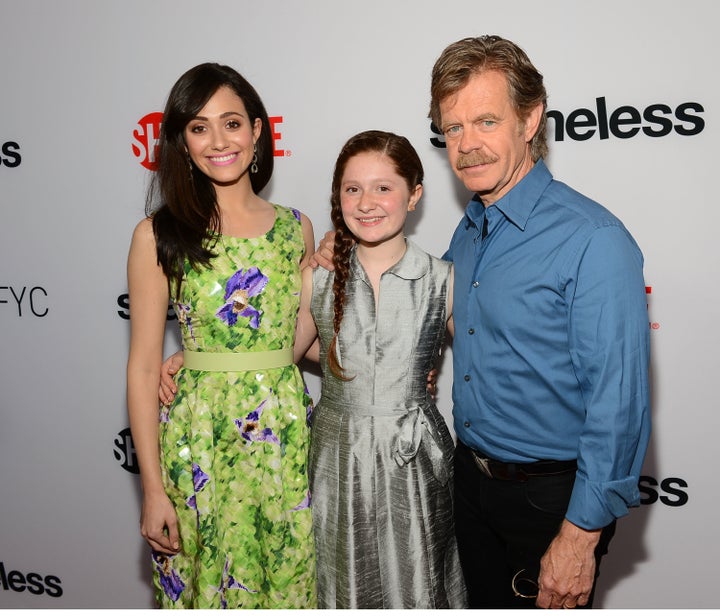 Kenney has also starred on the Showtime series "Shameless" for the past eight seasons as Debbie Gallagher, the youngest daughter of William H. Macy's troublesome brood living on the South Side of Chicago. She was cast on the long-running series when she was just 12 years old and has been acting since 2008. 
The actress maintains that her struggles have never affected her work, but admits to In Touch Weekly that she would go to "clubs and bars with older friends in Hollywood" and have the "occasional wild night out" to deal with the stress.
"I'm going to be seeking treatment for my battles," she said. "I'm going to work through it. I'm going to get help and make better choices."
On Tuesday, Kenney announced she won't be posting for the time being on her various social media accounts, writing, "Hello & goodbye (for a bit) I've decided to take a break from social media and LA for a minute. This sounds so cliche but this town/industry can really get to you. going to re-find my peace happiness." 
She is expected to begin filming Season 9 of "Shameless" in May and return for the second season of "Roseanne," which was officially announced in March.
REAL LIFE. REAL NEWS. REAL VOICES.
Help us tell more of the stories that matter from voices that too often remain unheard.
BEFORE YOU GO
PHOTO GALLERY
Celebrity Photos