Roselyn Sanchez wanted to teach her 5-year-old daughter Sebella about Latin dance during their nightly storytime, but she couldn't find the right book. 
Since the actress couldn't find a children's book that embraced the beauty of Latin rhythms like merengue and samba, she decided to write one with the help of her husband, "Witches of East End" star Eric Winter. The couple will release their bilingual book "Sebi and the Land of Cha Cha Cha," which features their daughter "Sebi" as the story's protagonist, on Sept. 5.
"I realized there was no book that embraced the Latin culture when it comes to dancing," the actress said during a live interview with AOL's BUILD series on Wednesday. "There's wonderful books about ballet and tap but there was nothing that would teach kids Latin rhythms."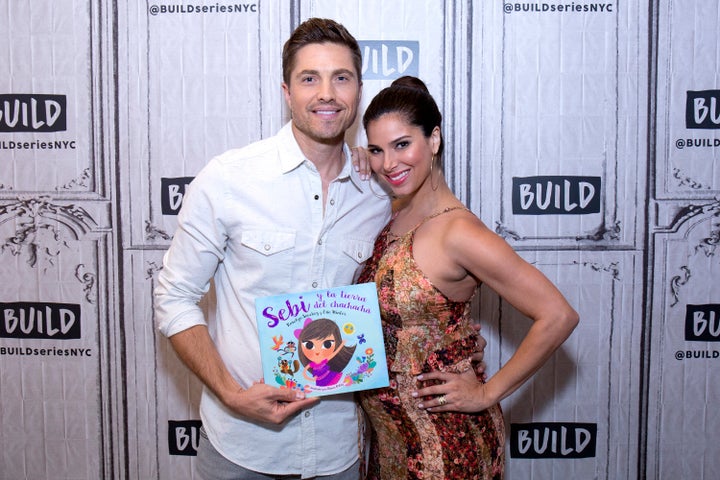 In the book, Sebi and her best friend Keeke find themselves in the Land of Cha Cha Cha where they learn how to dance the cha cha cha, merengue and samba. Winter said having Keeke in the story was an important way of making sure boys felt they too can be dancers. 
"A lot of the books we would read were ballet driven, like she had mentioned, and it was catering just to girls," Winter said. "Whereas in this [book], in Latin rhythms and in ballroom, you have a male partner who is helping lead the dance. And we really wanted this to be for boy and girls."
Sanchez agreed and sent a message to boys who were hesitant to take dance lessons for fear of being ridiculed. 
"I always tell people there's nothing more sexy than a guy who knows how to do all those things," she said. "And they're strong, even though they look tiny, those guys are strong. So just go to dance classes, if you're a little kid, nobody is going to tease you boy because you are going to be it at school." 
Sebella will soon have a tiny boy partner of her own. Sanchez is currently 30 weeks pregnant with her second child and proudly posed with her belly before the BUILD interview.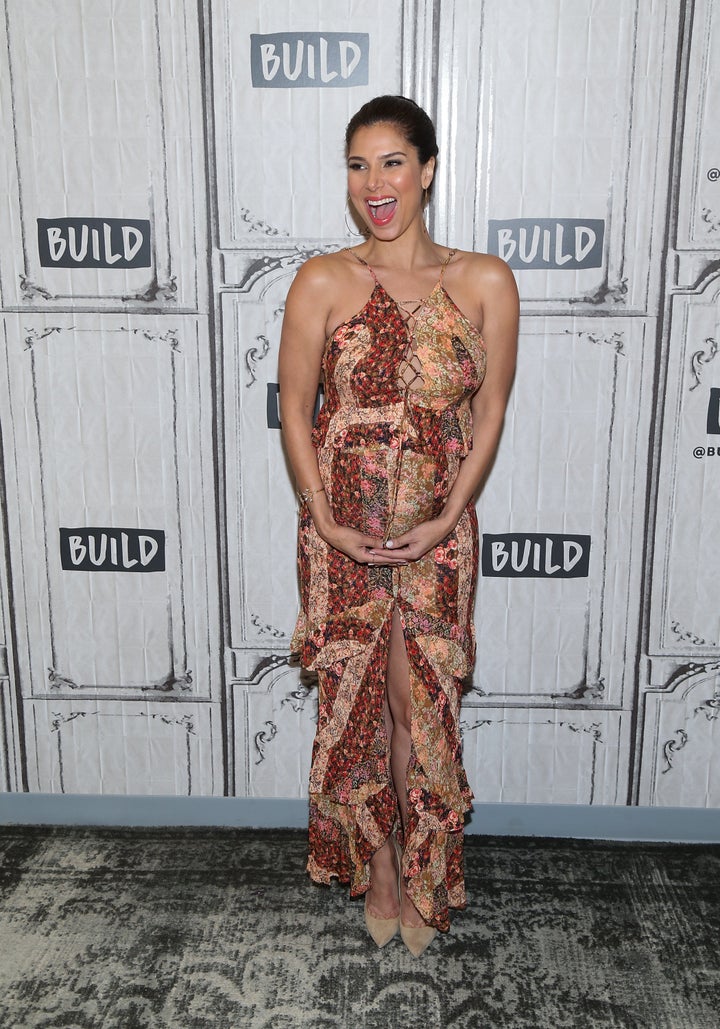 Winter and the actress first announced they were expecting a second child via social media in June. Watch the couple's full interview with BUILD below. 
REAL LIFE. REAL NEWS. REAL VOICES.
Help us tell more of the stories that matter from voices that too often remain unheard.