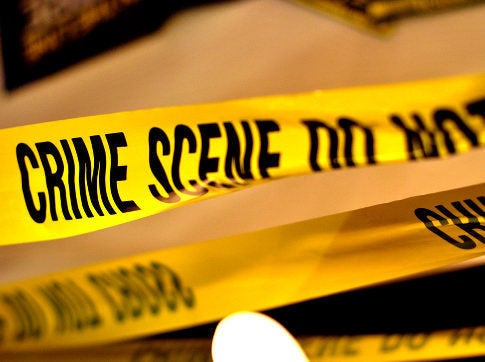 UPDATE: A "person of interest" was in Cook County Sheriff's police custody as of Wednesday afternoon. The sheriff's office said in a statement that the murder does not appear to be a random act of violence.
Police are investigating the murder of an 18-year-old girl who was found strangled in a Cook County Forest Preserve near Calumet City just weeks before she was expecting to give birth to a baby girl.
Rosemary Newman's body was found early Sunday by a man walking his dog, according to a statement from the Cook County Sheriff's office. The girl had been strangled to death, and the Cook County Medical Examiner's office ruled her death a homicide.
Newman's family told the Chicago Tribune the teen was excited about becoming a mother, and enrolled in GED classes at a southwest suburban community college hoping to learn a trade and raise her daughter on her own.
The girl's family told the Tribune more about what happened the night she went missing:
Michael Newman said his sister left for a date late Saturday night and never returned home.

Rosemary showered, dressed, scribbled a note to her family and left the house around 10:30 p.m., her brother said. She later called her mother from a restaurant, he said.
The sheriff's office said the teen was last seen at a south suburban restaurant Saturday night with a friend, and her family reported her missing when she never returned home that evening.
"Since she got pregnant, she didn't do anything but go to class, go to doctor's appointments and run her little errands with my mom," her brother Michael Newman told the Tribune. "She was a good girl."
No arrests have been made in the case, but the sheriff's office is "aggressively pursuing several leads."
Anyone with information about the case, or who saw Newman between 9 p.m. Saturday and Sunday morning should call Cook County Sheriff's Police detectives at 847-635-1188. Tips can be anonymous.