Rosé is on trend to be everyone's go-to choice for a refreshing summer sip. Whether it's on your porch, poolside, or at the beach. Here are a few reasons to drink it, ( like you needed one), and our picks for every budget and every reason!
It's Sexy: The beautiful, soft, light pink color of Rosé makes it the sexiest of all wines. The seductive color is a result of how it's made - by lightly pressing red grapes.

It's Fresh: Rosé is the most naked of all varietals; whereas other wines need to age, Rosé doesn't need any aging - it comes out ready to drink.
Drink it Anytime, Anywhere: It is the ultimate picnic wine, to have on a porch in the sun with friends or during a Friday lunch. It makes any day better and inspires you to let loose.

Easy to Pair: Because of its simplicity, it goes well with anything - cheese,BBQ, even fish tacos. It doesn't have to be complicated - just enjoy it.

A few favorites to have on hand, because Summer is busy, be ready:
All Day Affair
One of the "must have" Rosés from Provence, with the sexy shaped bottle and "Whispering Angel" name that have made it an entertaining essential! Look for ripe red fruits, with hints of flowers in this crisp, dry Provence Rosé. This blush babe goes straight from lunch to cocktails to midnight dancing without missing a beat. Chateau D'Esclans, Cotes de Provence Rosé, Whispering Angel. $ 24.95
Available at Sherry Lehmann Wine & Spirits.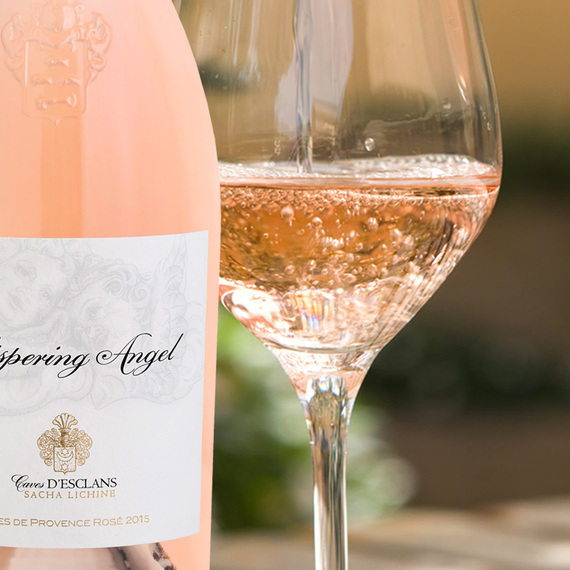 Garden Party
Le Rosé de Mouton Cadet has a delightfully fruity fragrance of berries and pink grapefruit making it a perfect rosé for lunching in the garden until late afternoon. It's also a divine picnic wine! $14.99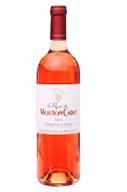 Seaside Sipper
Ride the rosé wave all summer with SAVED 'Magic Marker" Rosé. A Provincial style dry pink, it's refreshing and crisp with grapefruit and strawberry notes. Just the thing to cool you down from the summer sun, pack a few bottles in your beach bag and enjoy the perfect day at the beach. $15.


Porch Pounder
Be a rebel like winemaker Charles Smith and get your friends together for a party! Fragrant with aromas of melon, cherry and camellias, light pink in color, and a palette pleaser, make this Vino Rosé easy to enjoy. I recently had friends over for cocktails on the porch, and we ending up tearing it up a bit, as I kept pouring and they kept drinking.
The only question was... Is there more?
Charles Smith ViNO Rosé, Available Nationwide $12.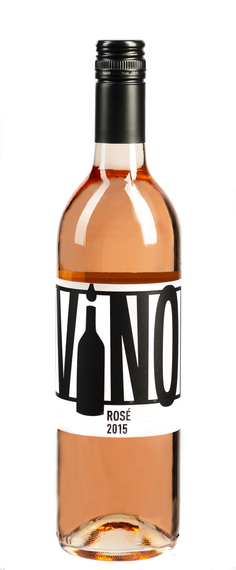 Raquets and Rosé
A lively dry rosé perfect for the sport set. Complex with strawberry, floral, and citrus notes, it pairs perfectly with tennis, golf, and gossiping, all active sports in my book. Speaking of books, perfect for summer book clubs!
2015 Guigal Cotes du Rhone Rosé. Available everywhere $15.


Celebration Bubbles
Celebrate in gorgeous style with Moet & Chandon's 2008 Grand Vintage Rosé.
Aged for seven years, it's a popping of the cork worth waiting for! Vivid, and deep pink in color, with notes of lime zest and blood orange. Perfect for that special anniversary, wedding celebration, birthday, or everyday celebrations that are special to us. Available nationwide for $69.99



Sunset Sipper
Warm days turn into cool balmy evenings, which call for the perfect glass of crisp Rosé. Light, refreshing, and bursting with fruit and floral notes Truvée Rosé hits the spot. New from the McBride sisters and made on California's Central Coast, this wine hits all the right buttons.
Try it with summer salads, soft cheese, and fish tacos. Available nationwide $ 15.


SeaSide Delight
Grown on the coast of Tuscany, Alie Rosé is summer in every sip. Crisp and full flavored with touches of melon and peach, this seaside sipper with a luminous pink hue is the rosé to enjoy at all of your gatherings by the water. The name is inspired by a sea nymph who is a symbol of beauty and sensuality. Now, who wouldn't want to drink this wine? $18.


Star Quality
Not included because it's Hollywood, but because it's a fabulous rosé! Perfect for a dinner party under the stars, this famed Pitt-Jolie rosé from Chataeu Miraval in Provence is full of fruit and spice and will have you seeing stars, well the magical ones that fill the summer skies.
Miraval, Cotes de Provence Rosé, Pitt-Jolie Perrin 2015 $26.95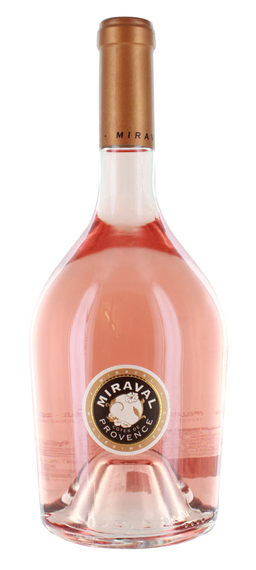 Brunching Bubbly
This bright bubbly from Ruffino has brunch written all over it! It's crisp style, with hints of strawberry and rose petals make it dance in your mouth! It pairs perfectly with quiche, raspberry muffins, and melon. Keep a few extra bottles chilled as the brunching crowd may linger. Sparkling Rosé, available nationwide $ 14.99