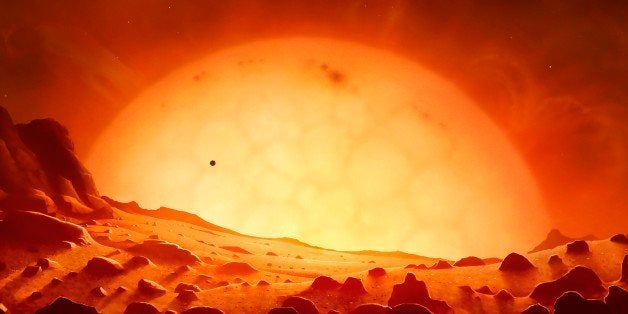 Rosh Hashanah, the Jewish New Year, has profound meaning for the entire world and humanity. Most people familiar with the holiday think of apples, honey, shofar, and that it is one of the two days that every Jew goes to synagogue.
We understand that Rosh Hashanah is about being a better person, reflecting on the past year, and refining our own personal spiritual goals and aspirations for the year to come. All of that is true and important. What we often fail to approach is the deep connection between Rosh Hashanah and the world around us. For every year on Rosh Hashanah we have the opportunity to reflect upon the state of our planet, our environment, and look at our past actions and set goals for the next year of life on Earth.
The ancient sages teach that on Rosh Hashanah,all of humanity is judged for its actions, and that includes how we treat our world. How did we act as citizens of the planet? How much did we factor into our actions the impact that we are having on the environment? And as one of the Hasidic masters taught, "where did we succeed and how can we get better?" One of the areas that I am especially sensitive to this year is energy. Much of the darkness in this world is related to energy; the competition for resources and the environmental, justice and geopolitical consequences of energy extraction and management. If we want to change the world, to help conquer that darkness, we just have to look up.
We have failed as a society to harness the great potential of solar energy to help alleviate the world's energy problems. The sun can offer healing to a planet that is desperate for ways to maintain progress without damaging the environment. Yet, with all the ingenuity in the world which manages to put into the palm of our hands a computer more powerful that the ones which brought us to the moon, the average household relies only on solar energy to power calculators.
Don't look to rabbis to solve the world's energy problems. However, in my discussions with people whose business is energy, and research of reliable studies, I have learned that investments in solar energy -- and renewable energy sources in general -- are far below what experts recommend. While solar to energy conversion rates are improving, meaning that we can harness more energy of the sun per solar panel, we are not directing significant capital into R&D to improve solar energy technology. Imagine if the folks that created the smartphone were given $5 billions to work on solar energy.
It's almost Rosh Hashanah. The time has come for us to make some serious decisions about the future of our relationship with the planet this coming year. If we are truly to be a light unto the nations, then we can light the way towards cleaner sources of energy.
Popular in the Community