With Rosh Hashanah, the Jewish New Year, coming upon us, I decided to try a new holiday recipe: Carrot Honey Cake.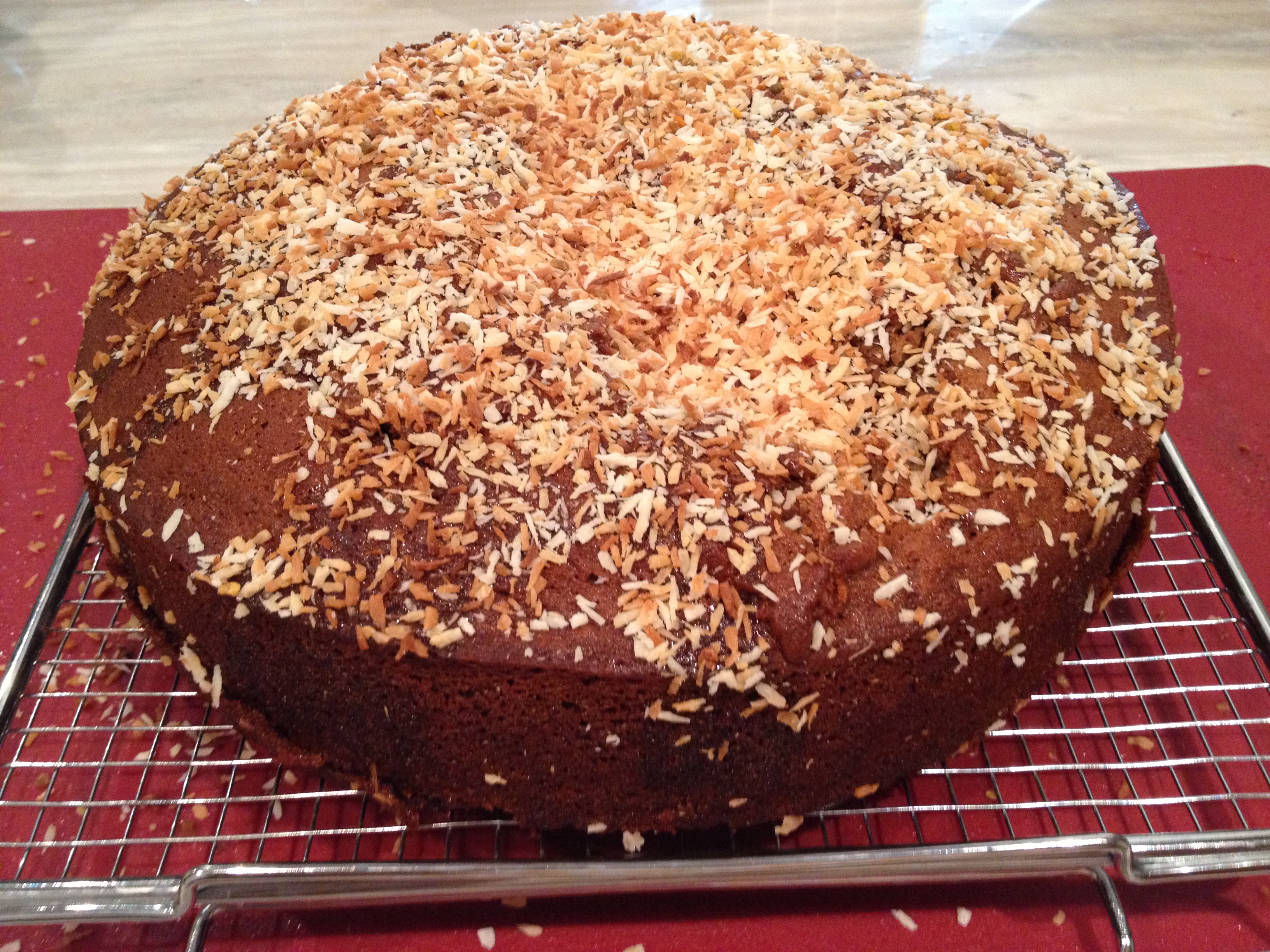 Carrot cake is not usually my go-to cake, but I do enjoy a cake that has more going on than a simple white cake. I love the idea of real shredded carrots, a depth of flavor, and a cake sweetened with honey and other natural sweeteners. Inspired by Jamie Geller's third cookbook, Joy of Kosher, set to debut October 2013, just in time for the holidays -- I created this version of a family-friendly holiday honey cake. Not only is this cake kosher, but it is 100 percent whole grain, refined sugar-free, dairy-free, and has such a great deep flavor. Just a touch of natural sweetness and shredded carrots, this cake can be more dressed up for a festive dessert, and any leftovers I'll allow to be eaten as a treat for breakfast because it is so light and fluffy.
Whether you keep kosher or not, in Mrs. Geller's own words, "What's important is that food brings us together, and we all want to share our best, most delectable meals with the people we love. And when it's kosher, we're also pulling in thousands of years of love and tradition." Check out her new cookbook!
Happy Rosh Hashanah to all those celebrating! Get baking. Be SWEET to yourself.
Ingredients:
- 1 cup boiling water
- 1 tablespoon instant espresso granules
- 3 large eggs
- 3/4 cup melted coconut oil
- 1/2 cup honey
- 1/2 cup agave nectar
- 1 cup unrefined sugar cane
- 2 teaspoons vanilla extract
- 4 oz unsweetened apple sauce
- 1/2 cup freshly squeezed orange juice
- 3 1/2 cups white whole wheat flour
- 2 teaspoons baking soda
- 2 teaspoons baking powder
- 1 teaspoon ground cinnamon
- 1/2 teaspoon ground nutmeg
- 1/2 teaspoon ground cloves
- 1/2 teaspoon ground allspice
- 1/2 teaspoon sea salt
- 2 cups shredded carrots
Glaze:
- 3/4 cup shredded coconut, slighty toasted
- 1/2 cup agave nectar
- 1/4 cup water
- 1 teaspoon lemon zest
1. Preheat oven to 350 F. Spray a bundt pan or 9" round cake pan with cooking spray.
2. Combine the espresso and hot water in a small bowl; stir until dissolved. Combine the eggs, oil, honey and agave nectar in a standing mixer fitted with a paddle attachment; mix at medium speed until well combined. Stir in the coffee, sugar, vanilla, apple sauce, and orange juice.
3. Whisk the flour, baking powder, baking soda, spices, and salt in another medium bowl. Gradually add to the egg mixture, beating at low speed until blended. Fold in the shredded carrots, and then pour into the prepared pan.
3. Baking until a toothpick inserted into the cake comes out clean and the cake springs back when touched, about 45-50 minutes. Allow the cake to cool 10 minutes in the pan, then invert onto a wire rack and let cool completely.
4. Once the cake is cooled, prepare the glaze. Heat on medium-low in a heavy saucepan the agave, water, and zest until it forms a glaze; about 10 minutes. Drizzle the glaze over the top of the cake, then sprinkle with the toasted coconut. Store the cake covered, room temperature. It will last up to three days. Cut into slices when ready to serve.
5. ENJOY!
Related