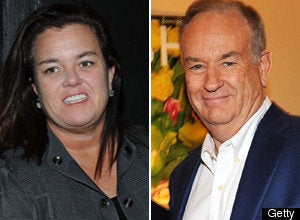 Speaking on her Sirius satellite radio show on Friday, O'Donnell said that the producers of the show she formerly moderated should have known that the Fox News host would say something incendiary -- as he did last week, when his comment that "Muslims killed us on 9/11" caused co-hosts Whoopi Goldberg and Joy Behar to walk off the set.
"What does he do besides incite hatred? What does he do besides that?" she said, adding later, "that's what Bill O'Reilly does. Why would you book him?"
O'Donnell also said that the atmosphere at "The View" was so strange that "I don't think it can ever be articulated to anyone who has not experienced it...the fact that Barbara Walters could, and feel that she should be able to, scold the Oscar, Grammy and Emmy Award winning Whoopi Goldberg and the 60-year-old Joy Behar on TV is kind of strange."
LISTEN:
Related
Popular in the Community