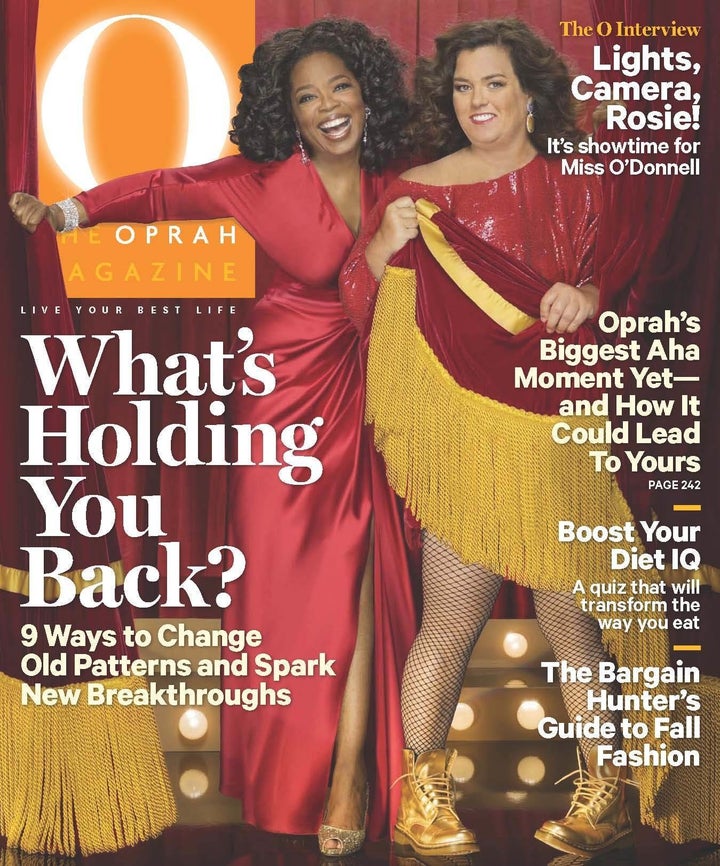 Rosie O'Donnell opens up about life, family and her divorce from Kelli Carpenter in the October issue of O, The Oprah Magazine.
O'Donnell and Carpenter, who have four children together, divorced in 2007 after three years of marriage. "[The divorce was] Humbling. And humiliating," O'Donnell told Oprah. "In the O'Donnell family, no one had ever been divorced."
She explains that the couple's separate interests contributed to their split: "[Carpenter] wanted to play tennis at the country club, and I don't do country clubs. I tried. They made an exception for a gay family, and we joined. It was a big thing: 'They let in a gay family--whoo!' So I show up to play with her, and somebody comes out and says, 'You can't play unless you have tennis whites.'"
In 2010, O'Donnell told the San Francisco Chronicle that the split was amicable; she said the couple had drifted apart, but they were continuing to co-parent their children.
She told Oprah: "I would die for any of my children, and, more importantly, I would live for any of them."
"The Rosie Show," O'Donell's new daytime talk show, will premier in the fall on OWN, the Oprah Winfrey Network. The October issue of O hits newsstands Sept. 13.
Related