The winner of a pageant for Brazil's best butt used the occasion to come out front and center with her political beliefs.
The 28-year-old model and reporter from the state of Amazonas beat out 26 other finalists for the coveted honor, including 15 finalists at Monday's competition in Sao Paulo.
Although the Miss Bumbum is by design focused on physical attributes, Oliveira used the event to make people think about the future of the country.
During her onstage segment, Oliveira came out with a Brazilian flag with the words "Fora Temer" ― "Get out Temer" ― written on it.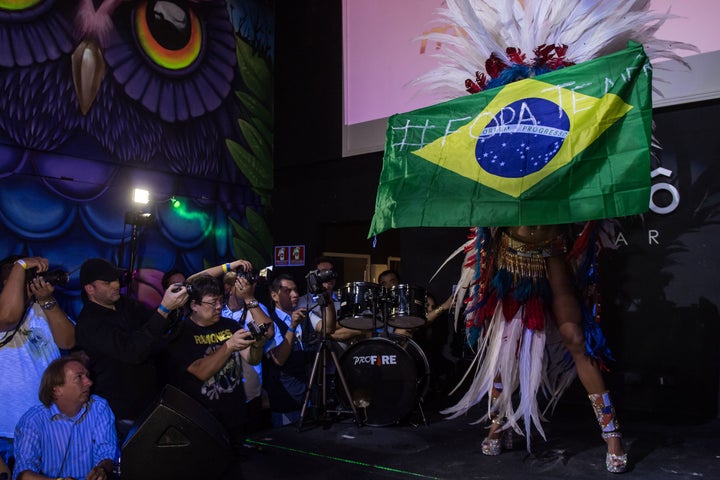 Since then, "Fora Temer" has become a popular protest phrase seen on Twitter, on posters and in speeches.
"Amazonas is ours, Brazil is ours and united we will win," she said.
My biggest dream is that politics in Brazil improves, that we can have peace and guarantee health, education and security to all. I want to live to see political reform. I have no children and the country we live in keeps me from that dream. I want to have children and for them to live in a better Brazil than we live in today.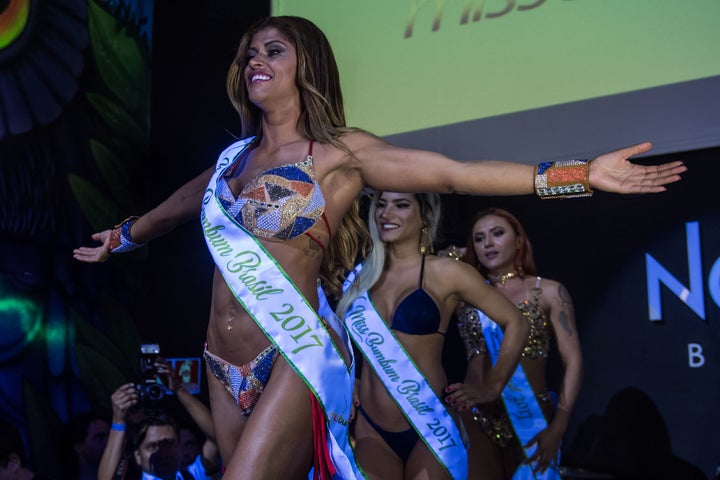 Oliveira was so intent on using the Miss Bumbum platform for social good, that she left her husband when he told her she had to choose between him and the pageant.
"I'd already entered the competition without him knowing," she told The Daily Mail. "It was the easiest decision I've ever made. I've dreamed of this moment since I was a child, I wasn't going to let my husband get in the way. It's still sinking in, I still can't believe it actually happened. I'm pinching myself to see if I might still wake up."
Oliveira added that she sees herself as a role model.
"I know people all over Brazil expect much from their Miss Bumbum, and I won't let them down. I want Brazil to get better, so we have health, education and security for all," she told The Daily Mail. "I've also been offered a shoot in Playboy magazine, but it's not definite yet."
Oliveira also spoke out after a man groped her while she posted for photos post-victory. The man approached her and ran his hand on her bottom, according to the Brazilian website TV Famosos.
She responded by slapping him in the face.
"What he did is machismo and that's exactly what I want to fight," she told the website. "Just because I'm Miss Bumbum doesn't mean I can be disrespected."
Before You Go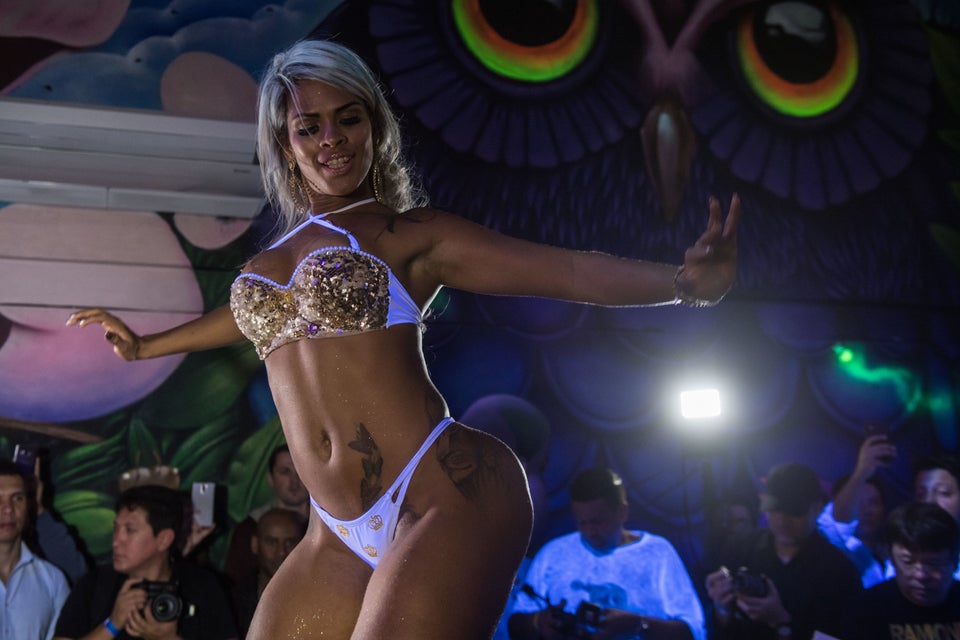 Miss Bumbum Brazil 2017
Popular in the Community