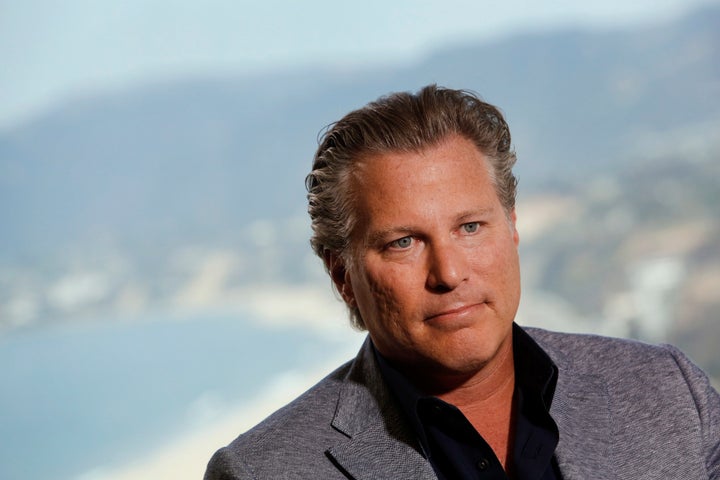 A new NPR report details multiple allegations of sexual misconduct and "frat house" behavior by Los Angeles Times CEO and publisher Ross Levinsohn, just a day ahead of a major announcement regarding Times staffers' efforts to unionize the newsroom.
The story, published Thursday, found that throughout the last two decades of his publishing career, Levinsohn has been a defendant in two sexual harassment lawsuits, has created workplace environments hostile to women and has made homophobic comments, according to uncovered court documents, financial filings and interviews with 26 of his former colleagues.
Levinsohn, whom the Los Angeles Times' parent company, Tronc, hired to run the paper in August, previously held high-ranking roles at Guggenheim Digital Media, CBS, the search engine Alta Vista, Yahoo and News Corp. The two lawsuits against Levinsohn were filed by female colleagues at Alta Vista in 2001 and at News Corp. in 2006, NPR reported.
During the 2001 suit, Levinsohn admitted under oath that he'd openly ranked the "hotness" of women in the office, had discussed whether one of his female subordinates had a second job as a stripper and had speculated on her sex life.
In the 2006 lawsuit, a female subordinate alleged that workplace sexual harassment thrived under Levinsohn. When she asked him for a promotion, she claimed, he pointed to a female reporter who was a former pinup model, saying she had "learned how to work her way to the top."
At Yahoo, colleagues and industry peers said Levinsohn's approach to selling ads was to throw big parties where bikini-clad models mingled with Yahoo's business partners ― an alienating process for women attempting to make business deals, some told NPR. (Yahoo and AOL merged in 2017 to become Oath, HuffPost's parent company.)
In 2013, while overseeing Guggenheim Digital Media's portfolio, which included The Hollywood Reporter and Billboard magazine, Levinsohn said he was leaving a company party early because it was attended by of "a bunch of ladies and fags," sources told NPR.
At another party months later, witnesses say they saw a then-married Levinsohn aggressively kiss another woman with "his hands ranging over her body" in plain view of his employees.
The Los Angeles Times guild campaigning for the union said Thursday that the accusations outlined in NPR's report shed light on the many ways Tronc has failed the Times staff.
Ross Levinsohn should resign or be fired immediately. A man who sexually harasses women, engages in "slut-shaming" and refers to gay men as "fags" is not fit to lead our newspaper.

Tronc and its board of directors must be held accountable for their failure to properly vet Levinsohn for one of the most important positions at the company and in American journalism.
Levinsohn declined to answer questions for NPR's story ― but according to the report, he called NPR CEO Jarl Mohn on Wednesday, calling the allegations "lies" and threatening to potentially seek legal counsel.
On Friday, the Los Angeles Times staffers successfully voted to unionize. The union campaign has largely centered on the staffers' complaints about editorial leadership, fair wages and outsize salaries and perks for top executives. Management has taken a strong stance against the campaign.
The same day, Tronc announced Levinsohn has taken a voluntary unpaid leave of office while his conduct is investigated.
Related
Popular in the Community