Ross Mathews has done pretty much everything for the E! channel: the comedian served as a correspondent at the network's Golden Globes Red Carpet coverage, is guest-hosting "Chelsea Lately" for a week with Chelsea Handler out on vacation, and is a regular on Chelsea's behind-the-scenes comedy "After Lately." But the TV utility player will soon be getting his chance to host a talk show of his own. Mathews signed a development deal for a talk show pilot in August of last year, and stopped by "Good Day L.A." (weekdays, 9 a.m. PST on Fox) to talk about the potentially big step in his career.
"We're shooting my pilot for E!, my own talk show, in March, and it's just gonna be fun ... listen, it's a crappy world out there for people. [The show is going to be] just a half hour of LOL," he said.
Mathews explained that he's wanted to be a talk show host from an early age. "I'm not good at anything in life really besides this. This is the one thing that I've always known I was meant to do. I can keep track of things, I can keep things light, keep things funny, I'm curious, I'm fun people," he explained. "The reason I wanted to become a talk show host is because I would watch 'Oprah' and 'Regis and Kathie Lee' with my mom in the summers when she was off, and she just looked so happy, and I want to do that for people, just make them happy."
TV Replay scours the vast television landscape to find the most interesting, amusing, and, on a good day, amazing moments, and delivers them right to your browser.
Before You Go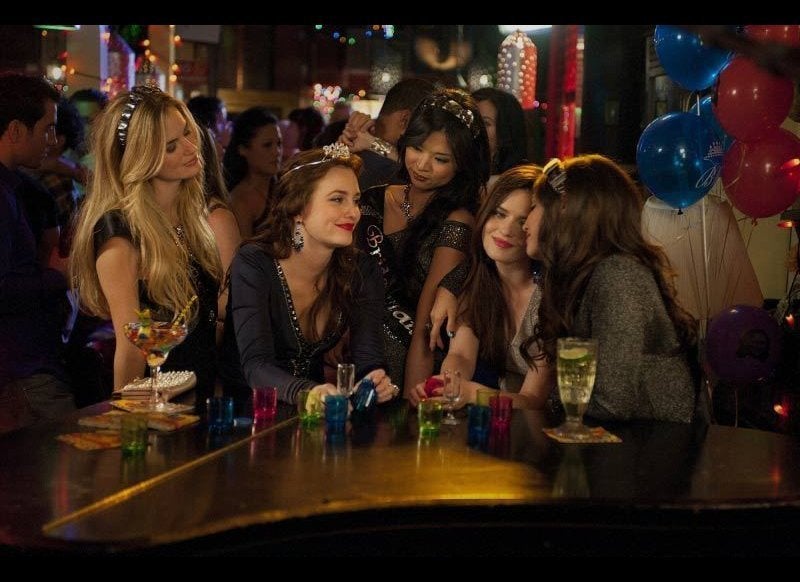 What's On TV January 23 To 29
Popular in the Community