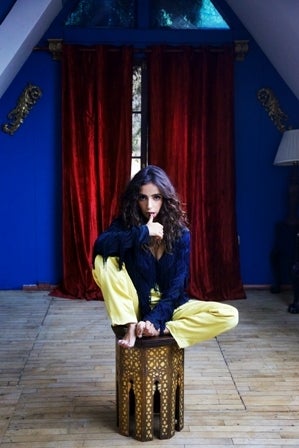 Hollywood was on fire Wednesday night at the Hotel Cafe when singer/songwriter Rotana took to the stage and moved the crowd like a force of nature. Delivering music with compelling lyrics and conquering a live performance that had the audience joining in with handclaps and non-stop applause, the Saudi Arabian born singer shared how her music represented freedom. The concept of freedom resonated with the very diverse crowd of people of varied ages, nationalities, and cultures. As a performer, Rotana genuinely connects with her audience by sharing with them her motivation and inspiration for creating her songs.
Rotana not only shared her music that night, but also shared the stage with fellow singer and friend JP Saxe who sang and played piano on his song entitled "Manboy." Saxe expressed his appreciation for Rotana by stating, "It's cool to be a fan of your friends." Rotana performed six of her songs during the set: "Daddy," "Loud Love," "Over You," "Somebody," "Never Going Back," and "The Cure." Overall, the vibe of Rotana's live performance was positively electric, inspiring one fan to scream out "Marry me!" and prompting another fan to give her flowers on stage after her last song. Without a doubt, Rotana left a lasting impression on the music lovers who were fortunate enough to attend the show.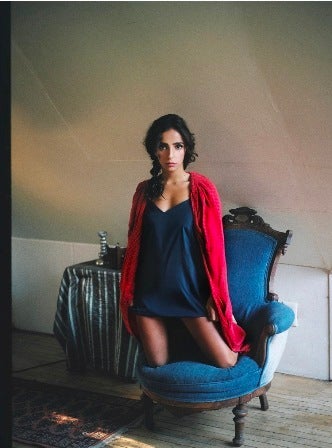 For those who are not yet familiar with this gifted artist, check out her latest single, "The Cure," which debuts today, Friday, March 24, 2017.
During her performance, Rotana shared the meaning of the song. According to the songstress, "The Cure is a song about the people and moments that surge us back into energy and life. We can become addicted to them. It's about a lover that knows she is self-destructive. She knows she will most probably sabotage and kill what she touches. She knows she is sick in her ways. She knows she should stay away from him because he is beautiful. He is pure. But she can't stay away. And this time, really this time, she thinks he might be the cure."
Click on the link below for "The Cure " Video:
Popular in the Community