In honor of Mark Rothko's birthday, we are revisiting a post originally published last year commemorating the late artist's life and work.
Today is the birthday of famed abstract painter, Mark Rothko. The Russian-American artist, known for his radiant rectangles of color, would turn 110 if he were still alive today.
We're celebrating Rothko's big day with a book published by Rizzoli New York. Titled "Mark Rothko, The Decisive Decade: 1940-1950," the work examines what art critics claim is the formative period of art making for the great 20th century painter. It was during this period that Rothko's expressive figurative and surrealist depictions transformed into the blocks of reds, yellows and blues that became his signature style.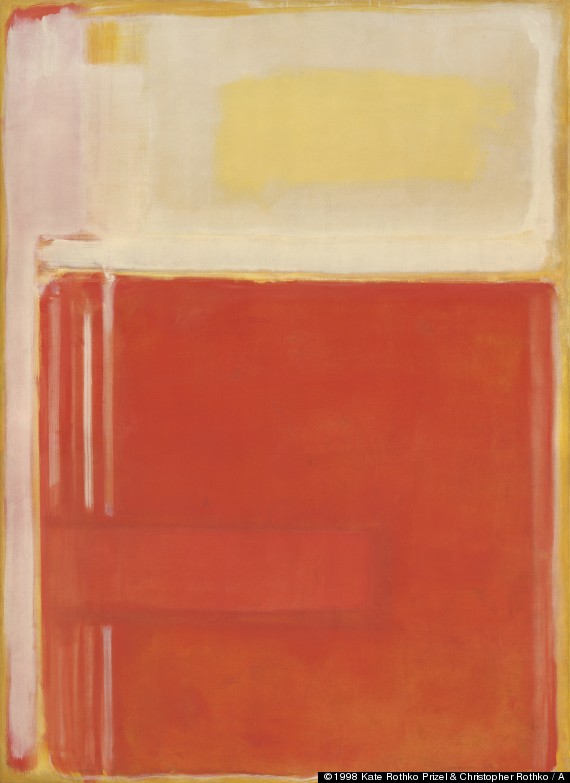 No. 8, 1949, oil and mixed media on canvas, National Gallery of Art, 1986.43.147. All images are from Mark Rothko, The Decisive Decade: 1940-1950, Skira Rizzoli, 2012. © 1998 Kate Rothko Prizel & Christopher Rothko / Artists Rights Society (ARS), New York.
The book is based off a traveling exhibition organized by the Columbia Museum of Art in South Carolina, the Arkansas Arts Center, the Columbus Museum of Art, the Denver Art Museum, and the National Gallery of Art. Like the publication, the exhibitions focused on Rothko's paintings and watercolors from the 1940s. It was then that he mastered his technique of layering glazes of color until they resembled richly luminescent forms, reminiscent of the processes undertaken by Renaissance masters likes Titian and Giorgione.
"The Decisive Decade" also provides an introduction to the man behind the paintings; a Soviet-born immigrant named Marcus Rothkowitz who ventured from Portland, Oregon to New York as he studied art throughout his early life. Works from his student life and first years on the East Coast are also included, as pieces by contemporaries like Clyfford Still and Jackson Pollock are added for references as well. But the bulk of the book is a visual survey of Rothko's move from figures to formless expression, explained by art historians and critics who reflect on Rothko's decade of evolution. David Anfam discusses what he deems the "temporality" of Rothko's images, Bradford C. Collins explores how Nietzsche's "The Birth of Tragedy" quite literally colored his painting, and Christopher Rothko reveals how his father evolved during this time.
In honor of the great painter's birthday, check out a slideshow of images from the book and let us know how you are celebrating his big day in the comments section.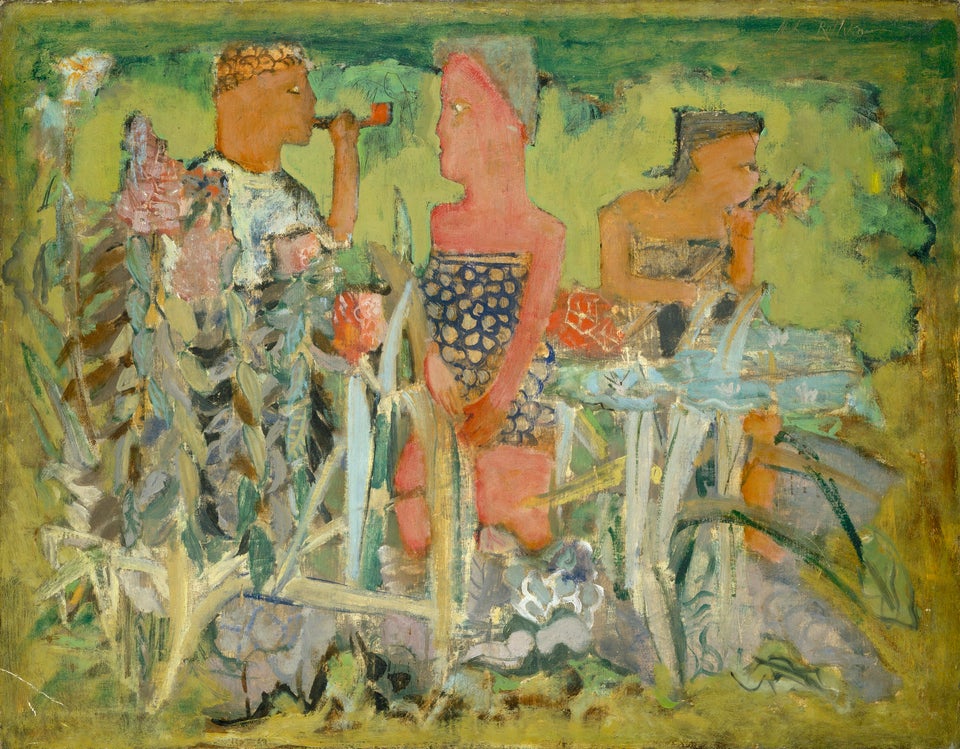 "Mark Rothko, The Decisive Decade: 1940-1950
Popular in the Community