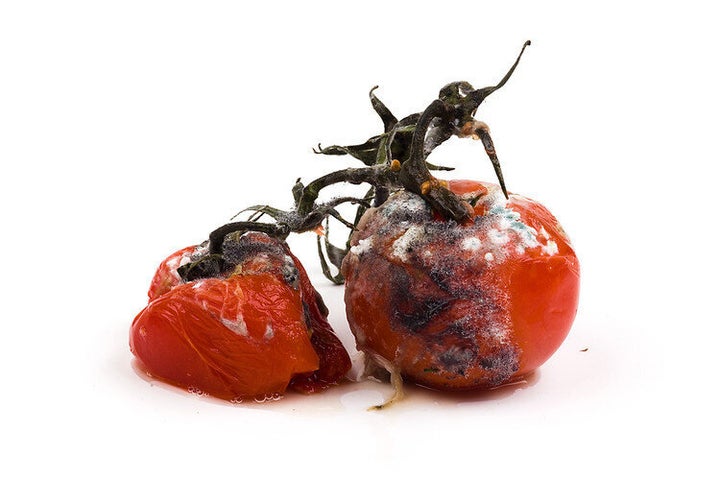 There's something about rotting food that seems to inspire artists, don't you think? Earlier this year, we were simultaneously grossed out and inspired by a still life series of putrefying food by photographer Klaus Pichler. Now, it's happened again -- this time, it's different series by photographer Joe Buglewicz called "Rotten."
Buglewicz's sets his gross subjects against a bright white background, and they have a luster that might have helped them pass for gorgeous food photography if the food had been fresh to start.
He explains his reasoning for the set up in an email to HuffPost:
I really just wanted to make a document of the food that was going bad in my apartment in Brooklyn ... as more of a personal reminder to waste less vs. intentionally letting things go to waste (I can see how some people might find controversy with his images for that, but they definitely didn't spoil in vain). After a while I started reading more about food waste (and how complex/interconnected it is) and that has kept the project alive ... eventually it will keep growing into a more elaborate visualization of food waste and its repercussions.
Fast Company's Co.Design blog recently profiled the series, and we agree with their assessment that although just a bit nauseating, "the longer you look, the more beautiful the rot becomes." What do you think?
Click through the below gallery for a look at Buglewicz's "Rotten" series.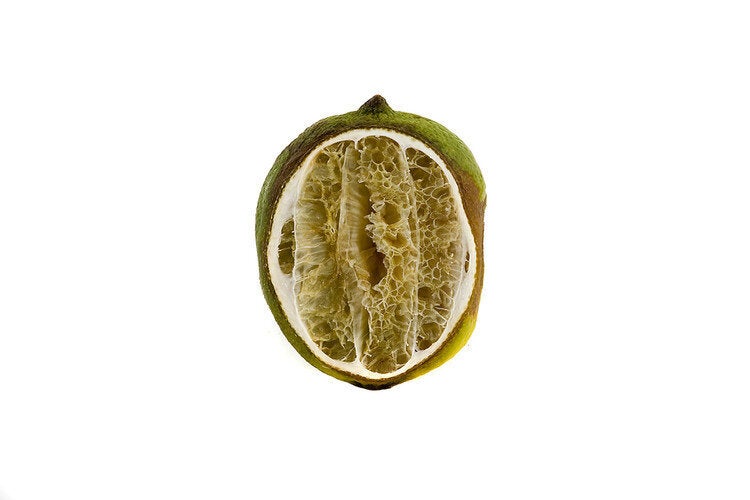 Joe Buglewicz's "Rotten" Photography
Popular in the Community