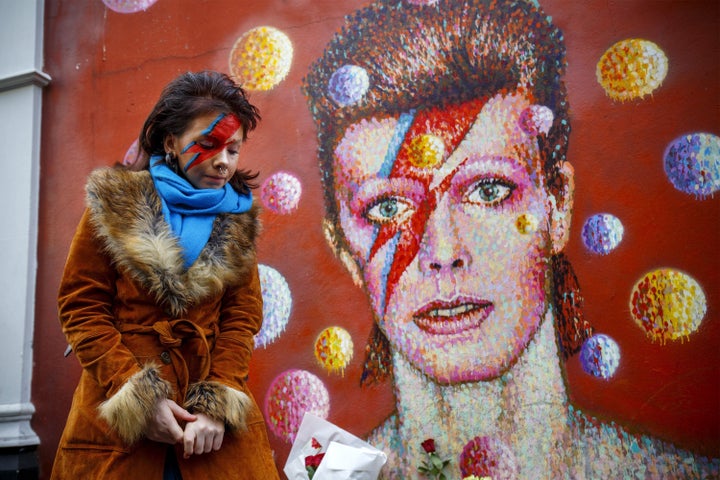 The independent British record label Rough Trade announced that it would donate all profits from David Bowie album sales this month to Cancer Research UK.
The label made the announcement following the news that the legendary singer died Sunday after 18 months battling cancer. The response from fans was so massive that it crashed the website.
The label followed up with a Tweet saying, "If you find our website is down (#Bowie), pls be patient, try again in a few mins. Take solace: our website down = lots of @CR_UK donations!"
Rough Trade, which represents bands including Arcade Fire and The Strokes, has several physical stores -- three in the U.K. and one in Brooklyn, New York. All four locations will donate this month's Bowie album profits to Cancer Research UK, which funds doctors, scientists, and nurses, and makes policy recommendations to the UK government.
Bowie released his 25th album, "Blackstar," just days ago, coinciding with his 69th birthday on January 8.
George Flanagan, the co-store manager of Rough Trade Brooklyn, told HuffPost that it they actually sold out of the record on Sunday afternoon, before news of his death even broke. "This album is going to go down as an important record, musically." Rough Trade had a release party on Friday when the album came out that he said was packed with fans.
"We felt it was important to honor the artist and his legacy, and sometimes when you're selling an album after someone's passing it can feel a little questionable or exploitative," he said. "But the decision was made to donate the proceeds towards something positive, and we thought, let's just have a clear conscience about it."
He told HuffPost the mood in the store had been melancholy, but filled with fond reminiscences and conversations with fans. "I've worked in record stores all my life, and nothing has been comparable to today."
David Bowie Style Remembered
Related