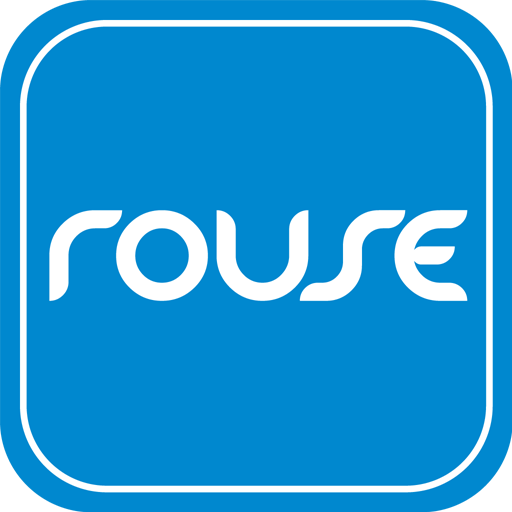 In the ever evolving world of technology, it's painfully obvious that there is an app for everything. Whether to connect to the bank, pay something on-line or host numerous cyber conversations at once, we are mobile. Whatever you're doing, there is no doubt you are multitasking. A trendy guilty pleasure these days are social media apps and often enough we spend more than a view minutes, okay, we binge roam throughout our favorite feeds. I often find myself on the check-out line groveling over Beyonce. But who am I kidding, she has 33.4 million followers literally watching her every move, spending an unnatural amount of time obsessing over her new music, hair style or video. Society bounces from app to app not to miss the latest trend...but what if all of our favorite apps combined? A site where all the social feeds met and delivered a simplified version of Beyonce's day. Alas, allow me to introduce you to Rouse Social. The one app that allows you to follow all certified athletes, musicians, actors and everyone in between.
The exclusive concept behind mainstreaming network feeds into one uniformed application came from Long Island natives, Daniel Smith and Max Siegelman. The concept was to unite each feed with the hopes of condensing it all into one feed. "The simplicity and user friendly app is customized to avoid using more than one app allowing a longer battery life and less unnecessary roaming.
When asking Max what exactly is Rouse, he replied, "Rouse Social is a leading mobile application that brings social media, e-commerce and discovery together into one convenient and easy to use application. Rouse Social simplifies social media by providing fans with access to multiple social networks, content sources, products and more from their favorites in sports, entertainment, music, news, museums and brands all in one app. Users can view one wall with all of the social updates from their favorites or go to individual pages for additional content and filters including the ability to view only photos, only videos, only news and/or only bios. Rouse Social enables users to view and buy music, concert tickets, merchandise and even donate to charities on each celebrity Rouse Pages. Rouse is - Social Media Simplified!"
Highlighting the simple functionality of this particular app, Rouse Social offers a variety of ways to consolidate time and battery life. There are different viewing options and stronger connection with fans, the convenient discovery tabs, privacy factor and mostly, the relief to know all accounts are verified. No more sifting through handles trying to figure out who is who. Another strong feature is how convenient it is for the celebrity or their social media manager to manipulate multiple apps. It is a seamless app allowing fans to connect all in one place.
Another interesting perk about Rouse Social is the relationship between legendary Hip Hop artist, LL Cool J, who has pioneered the rap, movie and television industies, and continuing to stay relevant on the social scene. LL took an immediate interest to Rouse and has since become a shareholder. The app appeared at the gifting suite at the 2015 Grammy Awards and impressed everyone. Social Media options they can handle themselves. LL Cool J hosted an incredible show and allowed Siegelman the opportunity to interact first hand with the same stars he has listed on the site. Max Siegelman showed stars how to use the app and gained an astronomical response.
The success of this revolutionary app is just on the brink of an epic breakthrough. New features developing daily have already separated Rouse from other social concepts and have celebrities and fans excited. They expect to continue to grow and branch the concept internationally. Many of the people, teams, and brands fans follow on Rouse are from countries around the world. Rouse just pulls in the content so whatever language the posts are written in is how they are displayed on Rouse. Combing 12 social networks, selling thousands of songs and connecting people globally, Rouse has engineered social exchange conveniently for all.
For more information, visit http://www.rousesocial.com/
Download Rouse Social on your Apple, Android or Smartphone today
REAL LIFE. REAL NEWS. REAL VOICES.
Help us tell more of the stories that matter from voices that too often remain unheard.