BRASILIA, Sept 17 (Reuters) - Brazilian President Dilma Rousseff has canceled a state visit to Washington in October over reports that the United States spied on her personal communications and those of other Brazilians, a leading Brazilian newspaper reported on Tuesday.
Rousseff, who was infuriated by the spying reports, decided to cancel despite a 20-minute telephone call from President Barack Obama on Monday night in a last-minute attempt to salvage the trip, O Globo newspaper said.
O Globo gave no source for its information.
A spokesman for Rousseff, asked by Reuters to confirm the report, replied only: "I don't have that information."
Rousseff is expected to announce whether or not she is going to Washington at a news conference later on Tuesday.
If she confirms she will not go, it would be a big blow to U.S.-Brazilian relations. Ties had been improving steadily since Rousseff took office in 2011 but were upset by reports that the National Security Agency snooped on emails, text messages and calls between the president and her aides.
O Globo said Rousseff was unsatisfied by U.S. explanations of the espionage revealed in documents leaked by former NSA contractor Edward Snowden. U.S. officials said the NSA surveillance was aimed at tracking suspected terrorist activity and did not pry into personal communications, but Rousseff was not convinced.
O Globo said Rousseff was unconvinced by U.S. explanations of the espionage, which were based on documents leaked by former NSA contractor Edward Snowden.
Rousseff's visit, scheduled for Oct. 23, was conceived to highlight the improvement in ties between the two biggest economies in the Americas and Brazil's emergence over the past decade as a regional power.
The trip has been seen as a platform for deals on oil exploration and biofuels technology, and Brazil's potential purchase of fighter jets from Chicago-based Boeing Co.
The itinerary includes a state dinner at the White House, the only such event offered by the Obamas this year.

Related
Before You Go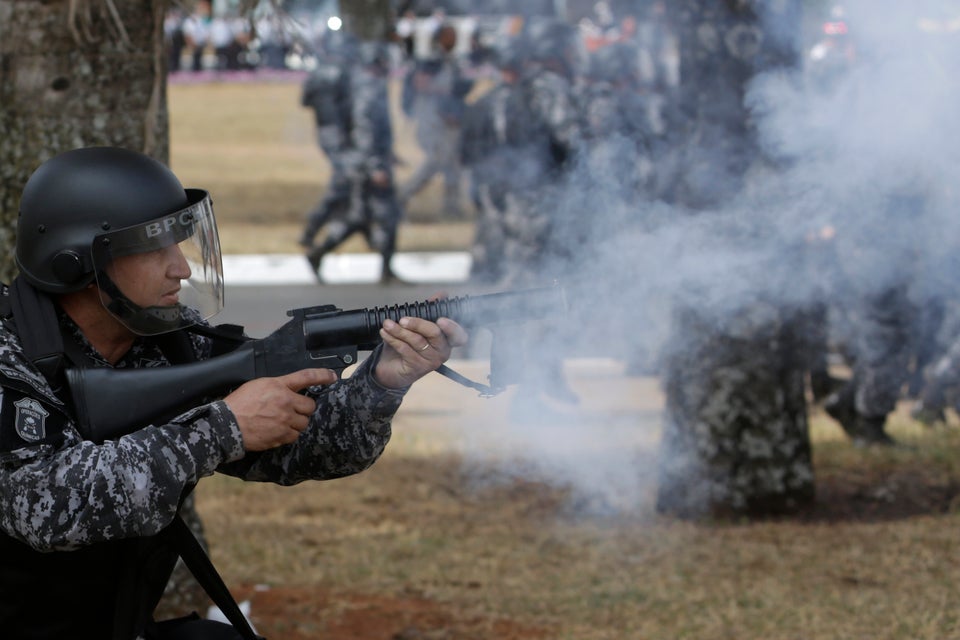 Brazil Independence Day Protests
Popular in the Community