Is this the face of true love?
A Russian college graduate is drawing stares after allowing her new boyfriend to tattoo his name on her face -- the day they met in person.
"It's a symbol of our eternal devotion. I'd like him to tattoo every inch of my body," she said, according to Gawker.
Predictably, some come to regret their face art, as was the case with professional wrestler Eric Hartsburg, who got Mitt Romney's 2012 campaign logo tattooed on his face for $15,000. Hartsburg has since decided to have the logo removed. Related
Before You Go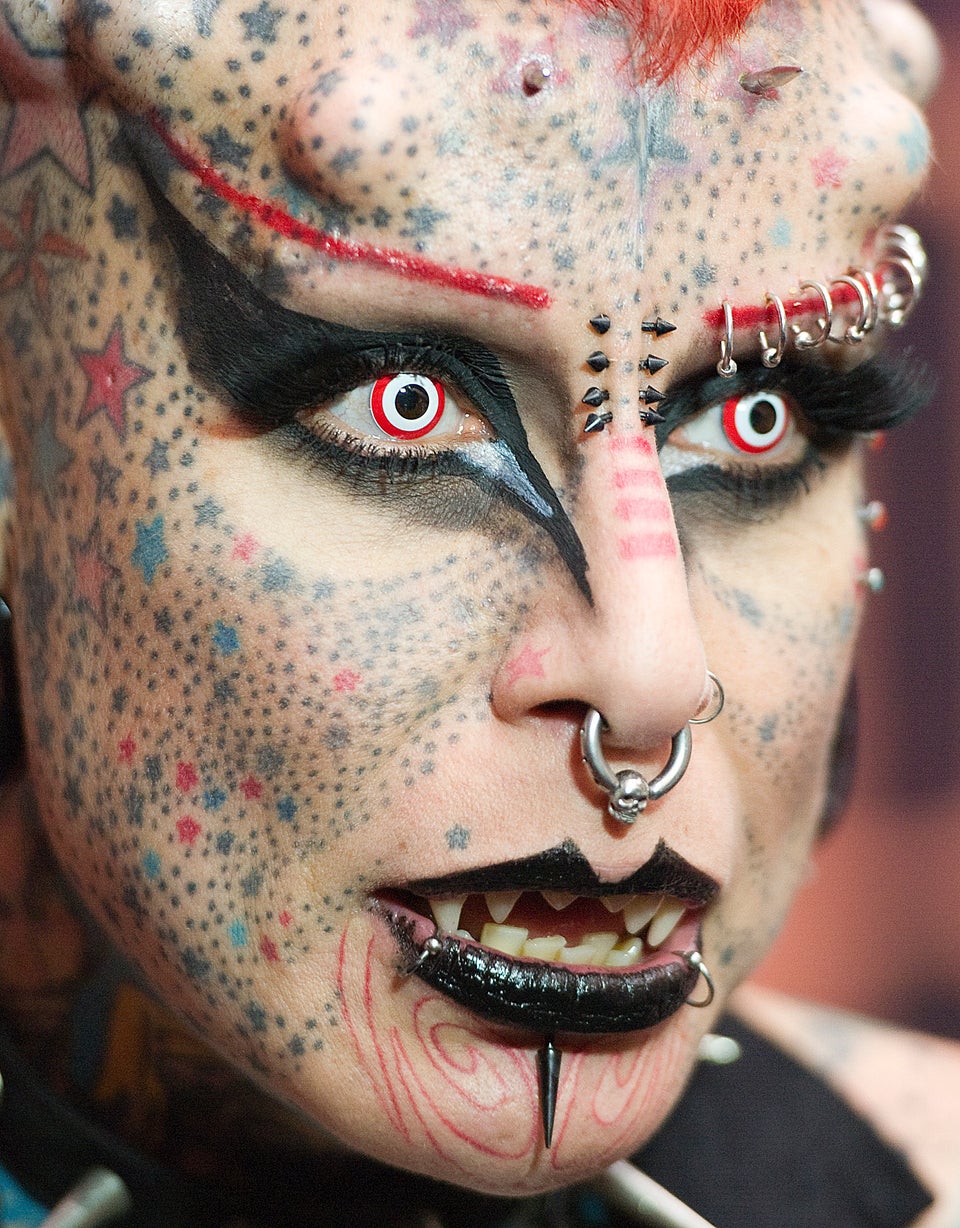 The Craziest Tattoos We've Seen
Popular in the Community