Road trips, much like hot dogs and apple-pie, embody the American experience. Road tripping has largely defined the last three years of my life, and during that time I've traveled a great many of the U.S. roads and highways. I've often said that the open road sings to me. That was most definitely the case during my most recent road trip on Highway 61, The Blues Highway.
Route 61 starts in New Orleans and follows the Mississippi River up through Mississippi and Tennessee, continuing north to Bob Dylan's home state of Minnesota where it ends in the city of Wyoming. Highway 61 Revisited was the title track of Dylan's 1965 album of the same name, and countless other musicians have recorded songs about the road.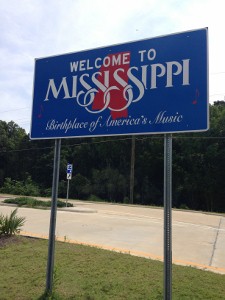 I picked up Route 61 in Baton Rouge, Louisiana and drove all the way to Elvis' hometown of Memphis, Tennessee. My favorite leg of what is also known as The Great River Road was following a stretch of the Mississippi Blues Trail through the Mississippi Delta region, which is where Delta Blues music originated. Follow the Mississippi Blues Trail markers throughout the state and you will discover places like the birthplaces of legends such as Muddy Waters, BB King, and Bo Diddley as well as plenty of iconic blues venues.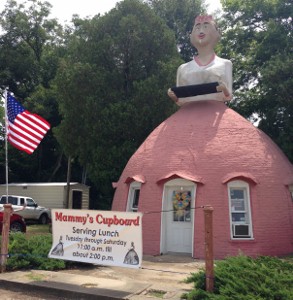 Things started getting interesting just south of Natchez, Mississippi when I pulled in for lunch at the architecturally unusual Mammy's Cupboard. Built in 1940, this luncheonette is housed inside a 28-foot tall black woman's large pink hoopskirt. Although its political correctness seems questionable, they carry a large selection of homemade pies as well as some of the best blueberry lemonade I've ever had.
Natchez itself has more antebellum architecture than any other city in the South. So while you are in Natchez, plan to tour some of the large antebellum homes on the many plantations in the area.
Once you reach Greenville, Mississippi, spend your evening listening to blues artists in the Walnut Street Blues Bar on Walnut Street, where you can also check out the Blues Walk stone markers, a sort of walk of fame which honors significant entertainers from the area. Nearby Nelson Street houses a historic strip of blues clubs, and although once was the epicenter of blues music in the Delta, now seems to cater more to a younger rowdy crowd.
First-timers to Greenville may be shocked to find that the tap water throughout the city is a putrid yellowish shade of brown, which apparently is from the cypress tree roots in the underground springs. The water is completely safe to drink, although the visual of a brown glass of water can be a bit challenging to swallow for even the most adventurous travelers.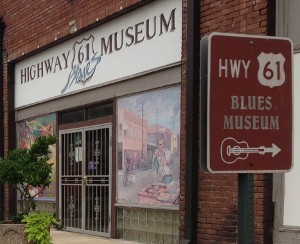 The Muppets creator Jim Henson was born in Greenville. Kermit the Frog was created in neighboring Leland, where you can visit the Birthplace of Kermit the Frog Museum. Leland is also home to the Highway 61 Blues Museum.
Further north, it is worth spending an evening in Po' Monkey's Lounge, an authentic juke joint in a tiny rickety sharecropper's shack on the edge of a cotton field outside of Merigold. The owner, Willie Seaberry (a.k.a. Po' Monkey), has lived in this ramshackle hovel for about 50 years. In the course of one evening he may sneak off to his bedroom five or six times to change from one colorful suit to another. Po' Monkey's is only open for music on Thursday nights.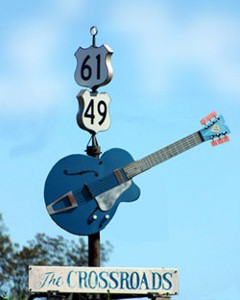 Continuing north on Highway 61, plan on stopping in Clarksdale. Here you can tour the Delta Blues Museum, which is the world's first museum devoted to the blues. Drive to the intersection of Highways 61 and 49 to The Crossroads, where the distinctive signage marks the spot where legend has it that Robert Johnson sold his soul to the devil in exchange for his extraordinary musical talent. Clarksdale is also where you can find the location of Muddy Waters' cabin, Ike Turner's birthplace and the Riverside Hotel, where Bessie Smith died after an auto accident on Highway 61. Head to Blues Alley, the historic blues district, to find Clarksdale's walk of fame as well as numerous places to hear live blues, including Ground Zero Blues Club, an authentic juke joint co-owned by actor Morgan Freeman.
My two days on The Blues Highway ended in Elvis' hometown of Memphis. It was quite fitting to end my Highway 61 road trip here, given the King of Rock and Roll undoubtedly was influenced by the blues music he encountered during his youth living in Tupelo, Mississippi.