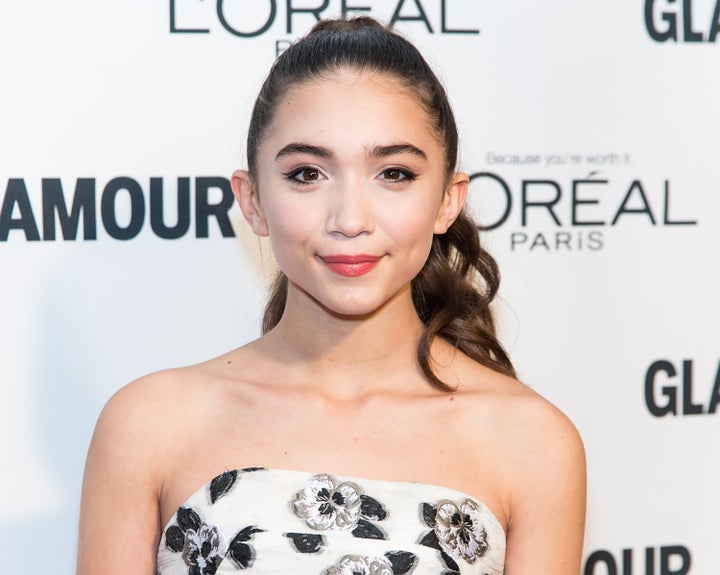 Topanga and Cory raised her right.
Rowan Blanchard, the "girl" from Disney's "Boy Meet World" reboot, "Girl Meets World," has got us smitten. First, she penned a powerful essay about how black and white women experience sexism and inequality differently. Next, she set the record straight on how #SquadGoals can "polarize anyone who is not white, thin, tall and always happy."
Now, she's opening up about her sexuality and engaging in a dialogue with fans about the importance of representing queer identities on the small screen.
Though Blanchard acknowledged that she's only ever liked members of the opposite sex, she prefers to reject all labels and identify as queer.
"In my life--only ever liked boys," the 14-year-old tweeted on Saturday. "However i personally dont wanna label myself as straight, gay or whateva so I am not gonna give myself labels to stick with- just existing :)."
The tweet sparked a lively discussion on Blanchard's account with one Twitter user asking the actress to "specify" what she meant in her first tweet.
"Yes open to liking any gender in future is why I identify as queer," the Disney star clarified.
The day before, a fan also tweeted "BisexualRileyMatthews2k16," referencing a possible same-sex storyline for Blanchard's "Girl Meets World" character, Riley Matthews.
"Would really be here for this! if not Riley- its vvv important to me, being queer, that there is representation on our show," she responded. "& being queer to me just means not putting a label on sexuality- just existing."
Listen up, Disney. It's about time "Girl" meets the real world.