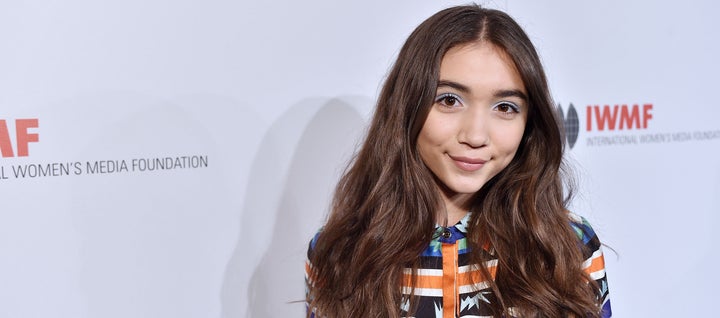 Rowan Blanchard's feminist wisdom never ceases to amaze us.
While Blanchard is well-known for her intellectual and intersectional feminist conversations on social media, the young actress said her introduction to women's issues happened long before she became so vocal online. "I would always acknowledge -- personally, not publicly -- the [sexist] things that were going on, things that were happening in the world," she told Interview. "But I still didn't make the connection that those things happen to me."
Blanchard said her first feminist realization happened when a grown man hit on her and a friend when she was only 12 years old:
I remember I was at a movie with my friend, and we were both in skirts -- this was two and a half or three years ago -- we were waiting outside the movies for my dad to pick us up, and this grown man came over and was like, "You guys need a ride anywhere?" I was 12 years old and my friend was 15. And I just remember sitting there feeling my heart sink into my stomach. It was such a surreal moment. Because I always see that happening in front of me; I always see girls getting catcalled. But up until that point, I hadn't experienced it. And it was like I was out-of-body for a second. I had seen that in movies, on TV, on the news. But when it happens to you, it's like, "Oh, crap, this is real; people look at me this way. And people look at other girls this way."
The actress said she immediately felt ashamed and wondered if the experience had something to do with her outfit. "I went home that night and didn't tell anybody," Blanchard said. "I didn't tell my parents because I was ashamed that it was what I was wearing. I was like, 'Gosh, I shouldn't wear a skirt next time. What am I doing?'"
Blanchard said the moment completely consumed her and she couldn't get it out of her head for weeks. "Once it happens to you, you see it everywhere," she said. "When you're watching your favorite TV show, you see a joke that maybe would have gone over your head a month ago. You can't escape it."
She explained that she decided that instead of being quietly overwhelmed by her experience, she would speak out about it. "I started putting things on Twitter, Tumblr and Instagram, because I realize that I have a following, and most of the people who watch our show, I would say, are girls," Blanchard said. "And I didn't want them ever going through that."
Oh Rowan, we are truly smitten with you.
Head over to Interview to read more from young activists doing big things.
Related
Before You Go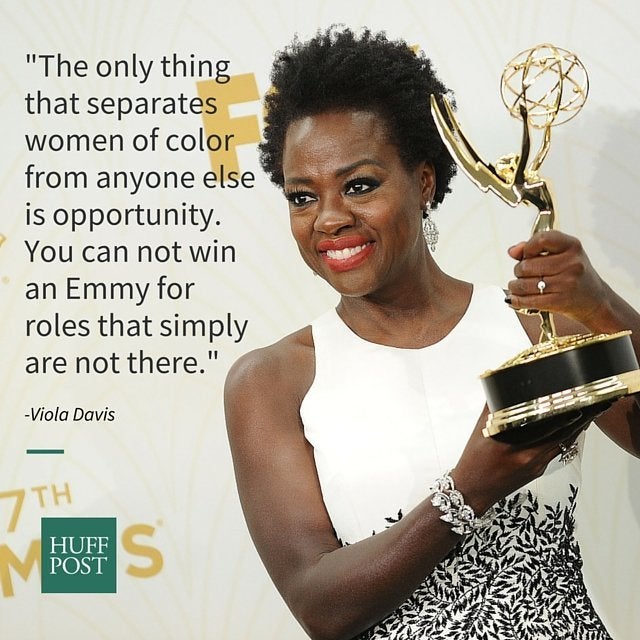 Most Feminist Moments For Women In 2015
Popular in the Community