Actress Rowan Blanchard recently offered a compelling argument against "squad goals," impressively using her knowledge of feminism as support.
In an interview with Just Jared Jr., the "Girl Meets World" star applauded female friendships and called them "beautiful" and "insanely powerful." However, the 14-year-old differentiated between these friendships and the trend known as "squad goals."
"Sisterhood is something so valid and important when you are growing up that I literally think the essence of it should be taught in schools," she said. "But, the 'squads' we see in the media are very polarizing. Feminism and friendship are supposed to be inclusive, and most of these 'squads' are strictly exclusive."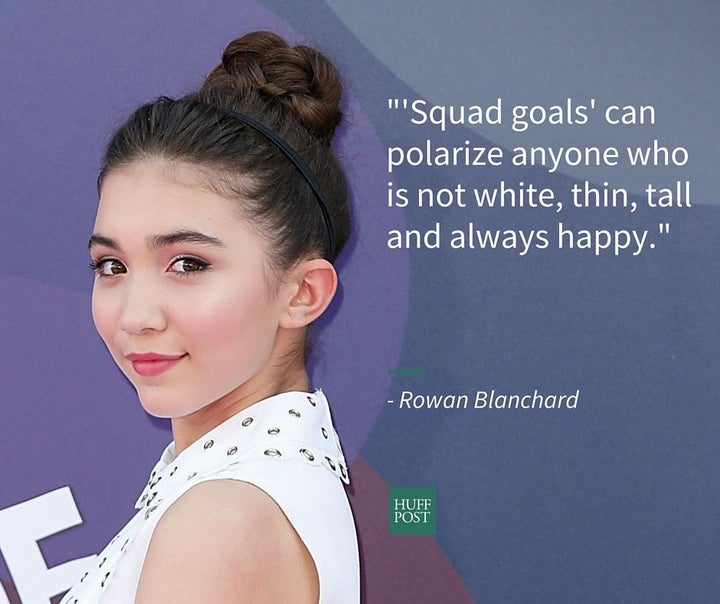 Blanchard went on to explain how these "squads" make feminism seem "very one-dimensional."
"Feminism is so multilayered and complex that it can be frustrating when the media and the celebrities involved in it make feminism and 'squads' feel like this very happy, exclusive, perfect thing," she said. "There's so much more than that. 'Squad goals' can polarize anyone who is not white, thin, tall and always happy."
"I agree with having a good core group of friends, but the issue I have with squads is it creates exclusivity," Moretz said. "I was never included in those things when I was a kid. I was the weird one that chose to do movies, so now I go out of my way to be nice to people and make them feel included."
Major kudos to these bright, young feminists. 
PHOTO GALLERY
10 Women On Why Feminism Still Matters
Calling all HuffPost superfans!
Sign up for membership to become a founding member and help shape HuffPost's next chapter