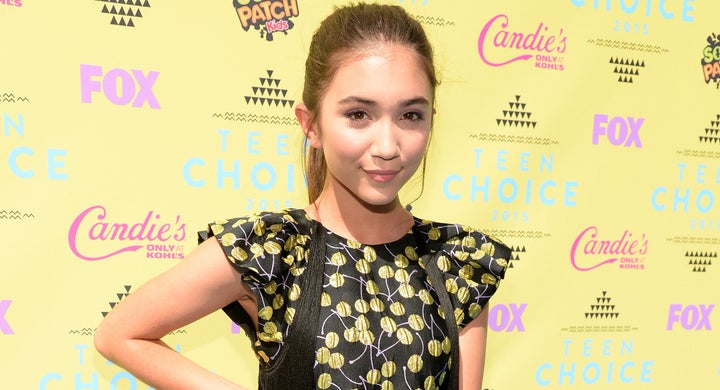 "Girl Meets World" star Rowan Blanchard is one awesome lady. At just 13 years old, she's the star of a hit Disney show, a passionate and vocal activist, and an ambassador for the #TeamHeForShe feminist campaign. 
Over the weekend, the actress used her platform to discuss the topic of White Feminism. Blanchard posted an essay on the subject on her Tumblr and Instagram accounts, after a fan asked forher opinion on white feminism and the ways it excludes women of color, women who are cisgender, and queer women. 
The tween star replied with a series of eloquent and educated observations, explaining: "'White feminism' forgets all about intersectional feminism. The way a black woman experiences sexism and inequality is different than the way a white woman experiences sexism and inequality."
Blanchard went on to offer key statistics that highlight race-based inequalities among women. She cited the wage gap that puts black, Hispanic, and Native American women at an even greater monetary disadvantage than white women. She also called out white feminism's exclusion of trans issues. "It is SO important to protect trans women and trans youth as they are incredibly at risk when it comes to sexual assault and hate crimes," she wrote. 
Blanchard also wrote about the way actress Amandla Stenberg was instantly branded an "angry black women" after calling out cultural appropriation, and argued that the #BlackLivesMatter movement against racism and police brutality should be seen as a feminist issue, just as reproductive rights and equal education. 
While Blanchard received some blowback from fans for the essay, the majority of reactions have been praise and admiration. One fan in her comment section on Instagram wrote, "When someone actually gets what you've been struggling with your whole life." 
Blanchard is part of a new crop of teens including Stenberg, Tavi Gevinson and Kiernan Shipka who are inspiring young women to be more informed about feminist issues. Since her television debut on "Girl Meets World" last year, Blanchard has been an active participant in the feminist movement, speaking at the UN Women and US National Committee annual conference on the importance of both men and women being feminists. 
Let this be a reminder to adults everywhere never to underestimate the power of young voices. Slay, Rowan. Slay.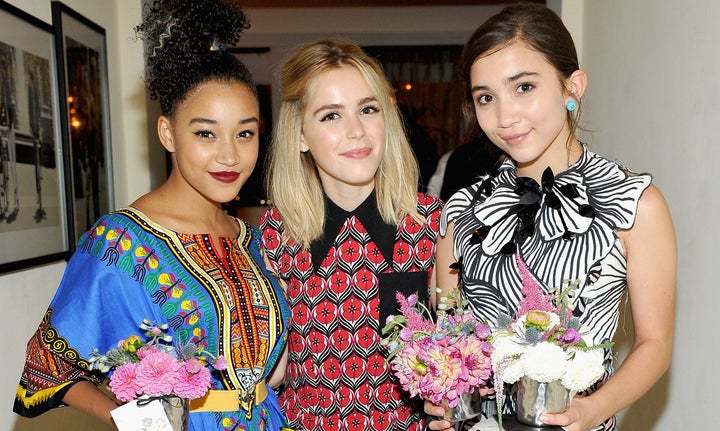 PHOTO GALLERY
The Multiple Facets Of Modern Feminism
Calling all HuffPost superfans!
Sign up for membership to become a founding member and help shape HuffPost's next chapter