A young boy from Colorado recently received a moving reminder of how much his late father loved him.
Joseph Torrez died from Creutzfeldt–Jakob disease, a degenerative neurological disorder, two years ago at age 41, Yahoo News reported. Before his death, Torrez had sent his son, Rowan, postcards from different states he traveled through during a road trip. Last Saturday, the 9-year-old received one of them in the mail, postmarked June 10, 2007, and arriving days before the anniversary of Torrez's death.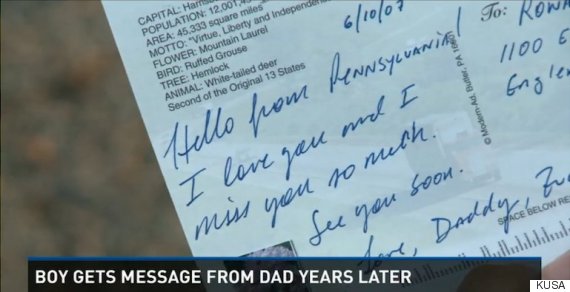 "Hello from Pennsylvania! I love you and I miss you so much. See you soon. Love, Daddy."
Rowan didn't get the chance to say a final goodbye before his dad died, as his parents were divorced and his father was in a coma by the time he could travel to Torrez's house in San Diego, Yahoo News reported. But Julie Van Stone, Rowan's mother, says she believes that this was Torrez's way of contacting Rowan one last time.
"Joseph got that last message out to Rowan -- it was in the craziest way, but he did it," she told Yahoo News. "We have this last little thing from him. It's truly a gift."
In addition to serving in the Navy, Torrez attended Massachusetts Institute of Technology in Boston, according to KUSA. There, he pursued two master's degrees. It was on his drive back from Boston to the family's home in Colorado that he sent postcards to his son. Van Stone told KUSA that the thoughtful father had sent a few postcards which Rowan never received.
It's unclear how this most recent postcard finally arrived almost eight years after it was sent, but regardless, Rowan told the outlet that he will treasure his father's words.
Related
Before You Go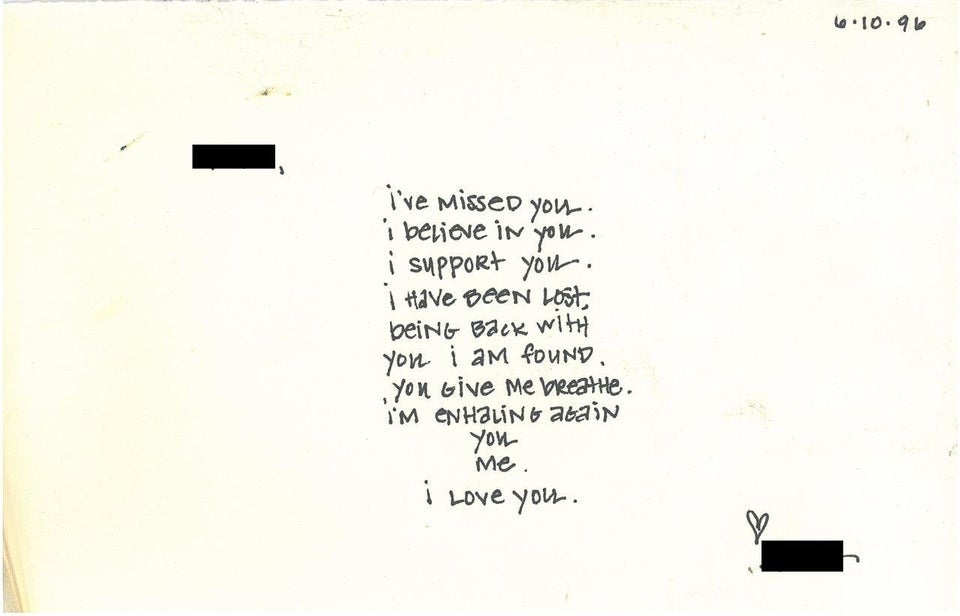 Vintage Love Letters Found In Used Books