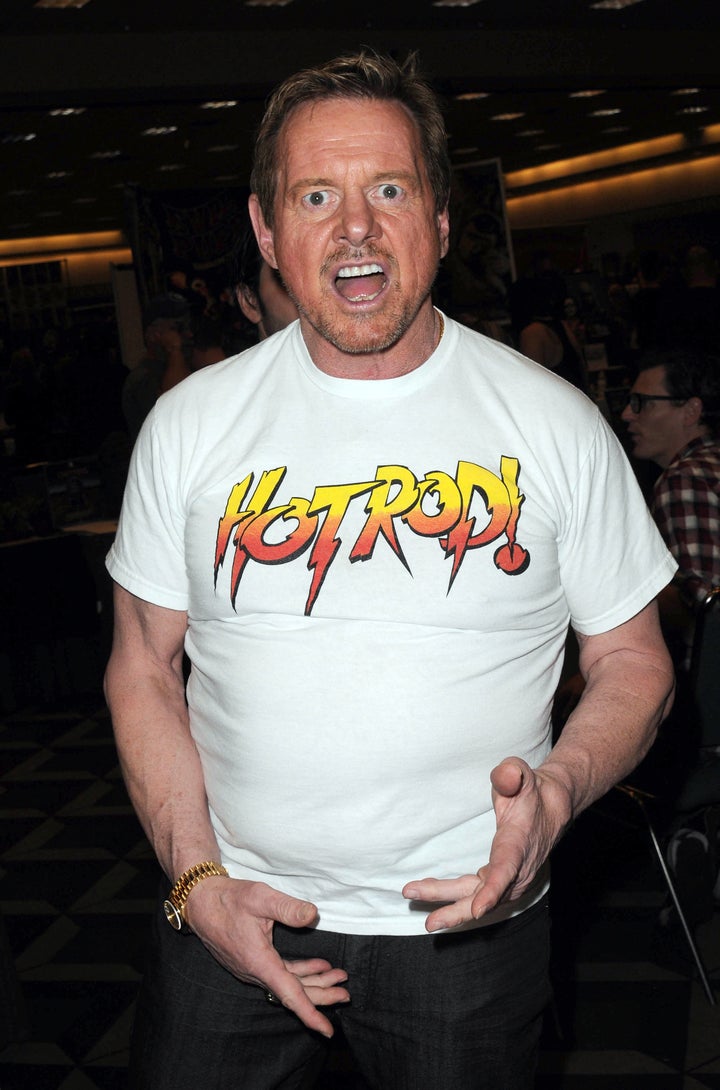 Former pro wrestling icon "Rowdy" Roddy Piper died Thursday night in his sleep from natural causes, according to the Hollywood Reporter. He was 61.
Piper was one of the most popular wrestlers from the 1980s, along with other stars of the World Wrestling Foundation like Hulk Hogan, Andre the Giant and Randy "Macho Man" Savage.
In the scripted world of pro wrestling, he was cast as a heel for much of his career. He wore a kilt as part of his pre-match costume and strutted to the ring while bagpipe music played.
He teamed up with "Mr. Wonderful" Paul Orndorff to take on Hulk Hogan and Mr. T in the first Wrestlemania in 1985.
He also hosted a segment called "Piper's Pit," in which he interviewed other wrestlers. In 2005, he was inducted into the WWE Hall of Fame.
Piper was born Roderick George Toombs in Saskatoon, Canada.
TMZ reported that he died from cardiac arrest in his Hollywood home, though the Los Angeles Police Department was unable to immediately verify that claim. His representative, Jay Schachte, who confirmed his death to the Hollywood Reporter, didn't provide details about the cause of death.
Tributes began pouring in social media from fans and other stars of the squared circle.
Popular in the Community