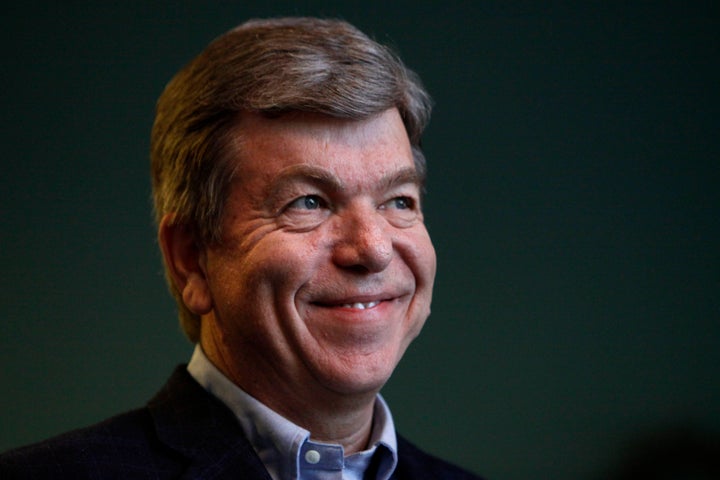 WASHINGTON -- The Senate may have defeated a controversial GOP amendment that would have allowed employers to refuse to cover birth control and other health services, but the sponsor of that measure says to expect more fights on the matter.
"I'm confident this issue is not over," Sen. Roy Blunt (R-Mo.) said after the failed vote on Thursday. "It won't be over until the administration figures out how to accommodate people's religious views as it relates to these new mandates."
The Senate voted 51 to 48 to reject Blunt's amendment, which would have nullified President Barack Obama's new contraception rule and allowed employers to refuse to cover any kind of health service for "moral reasons." Obama's mandate includes an exemption for churches and faith-based employers, but Republicans say that requiring any employer to cover health services they oppose is an attack on religious freedom.
Blunt said his amendment may have failed, but the issue of birth control and religious liberty needs more debate.
"These faith-based institutions will not be willing to change the character of who they are because the administration says you've got a year to change your religious views," he said. "That just will not happen."
Senate Minority Leader Mitch McConnell (R-Ky.) echoed Blunt's sentiment, saying before the vote that "this is just the beginning" of the fight to prevent the government from interfering with people's faith.
"If the government is allowed to tell people to buy health care, it won't stop there. I wonder what's next? This isn't about one particular religion -- it's about the right of any American to live out their faith without the government picking and choosing which doctrines they're allowed to follow," he said.
Senate Democrats, who hailed the defeat of Blunt's amendment as a victory for women, warned that Republicans should be prepared for political fall-out if they plan to force more votes on social issues instead of jobs-related measures. Senate Majority Leader Harry Reid (D-Nev.) attached Blunt's amendment to an unrelated transportation bill in order to bring it to a vote this week, per GOP demands.
"If Republicans keep this up, they're going to drive away independent voters, women and men, just as they are driving moderates out of their caucus," Sen. Charles Schumer (D-N.Y.) told reporters after the vote, referring to moderate GOP Sen. Olympia Snowe (Maine) announcing her retirement this week after 33 years.
Schumer, who is the vice chairman of the Senate Democratic Caucus, said some Republicans already seemed to regret forcing the issue to a vote because they were voting "with clenched teeth." He hinted that one senator in particular, Sen. Scott Brown (R-Mass.), could be in trouble with his constituents for his vote. Brown is facing a tough reelection campaign against Democratic Senate candidate Elizabeth Warren.
"I don't envy the rank-and-file Republicans who walked the plank on this vote," Schumer said. "I think it's going to be awfully hard to defend it back home, especially in places like New England."
Asked later why he thinks Brown is in trouble now, Schumer said Thursday's vote puts him on par with extremists in his party.
"Scott Brown's trying to portray himself as a moderate? Well, this vote shows he's not very moderate," he said. "This is one of the most extreme amendments that has come up."
Calling all HuffPost superfans!
Sign up for membership to become a founding member and help shape HuffPost's next chapter
BEFORE YOU GO