The federal government is already barred from creating a database of every single gun owner in America. And under background check legislation being worked out by the Senate, that ban would be made even more explicit, with harsh penalties for anyone who violated it.
But that's not enough for Sen. Roy Blunt (R-Mo.).
Blunt was one of the GOP senators who voted against bringing gun legislation to the floor for debate last week. One of his concerns was that it could lead to the creation of a federal gun registry.
On Monday, Fox News host Gregg Jarrett pointed out to Blunt that the compromise amendment on background checks put together by Sens. Joe Manchin (D-W.Va.) and Pat Toomey (R-Pa.) explicitly bars such a registry. Blunt replied that was their "point of view," but he was still worried:
JARRETT: One of your objections -- or your main objection -- is really that you're fearful that this will lead to a federal gun registry. Well, Sen. Toomey, your Republican colleague who negotiated this bipartisan deal with Manchin, insists it will not in any way lead to a gun registry.

BLUNT: And that's his point of view, and it's one that may have validity. Just last week, it was determined that the state of Missouri -- my state -- had given 167,000 concealed carry permit information on 160,000 people to, of all federal agencies, the Social Security Administration. Once you get these lists out there -- once you have a gun dealer keeping lists for lots of other people -- the only way that works, frankly, is if you keep the paper. And if you keep the paper, eventually somebody's going to ask for it.
Not only does the Manchin-Toomey proposal reinforce the ban on a registry, but it would also penalize those who try to create one with a felony charge carrying a prison sentence of up to 15 years.
Despite the fact that he didn't even want the legislation to come to the floor, Blunt now wants Senate Majority Leader Harry Reid (D-Nev.) to make sure that an amendment he supports to improve mental health services gets a vote.
Before You Go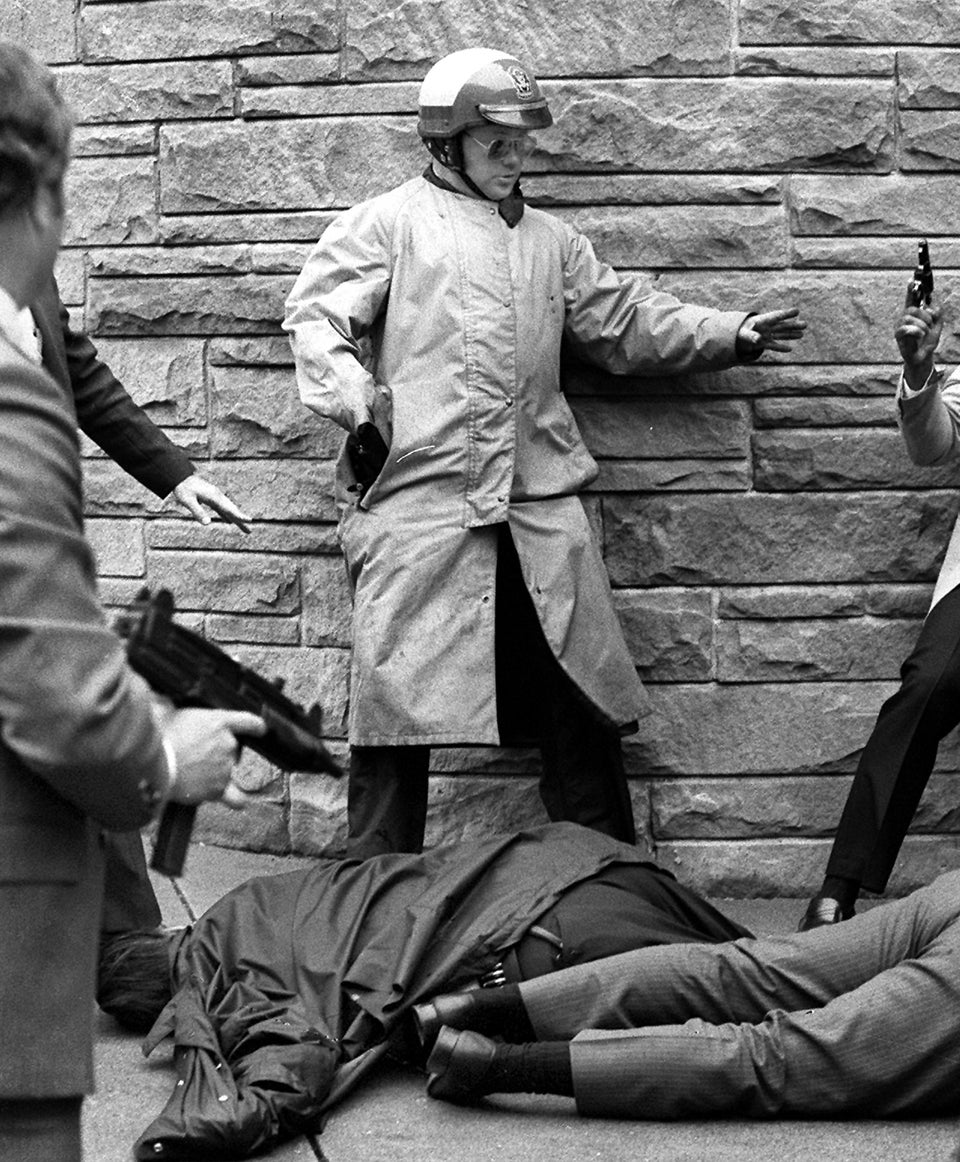 Pivotal Moments In The Federal Gun Control Debate
Popular in the Community