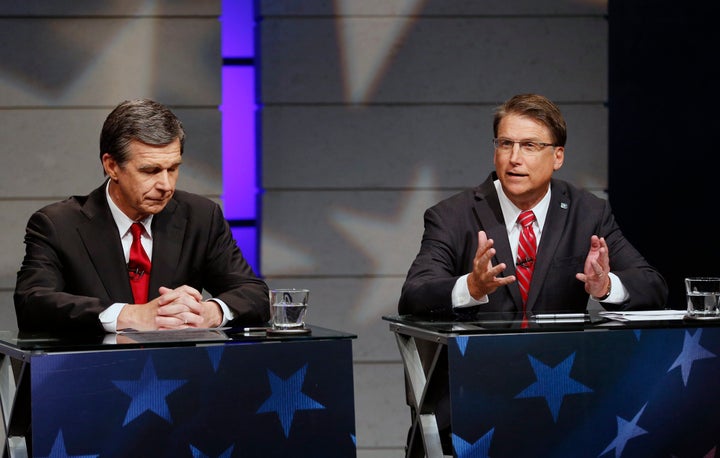 WASHINGTON ― Fresh off losing control of the governor's seat, North Carolina Republicans are now trying to undermine the election results through the state legislature by pushing bills that would limit the power of Democratic Governor-elect Roy Cooper.
Cooper declared victory over Gov. Pat McCrory, the Republican incumbent, on Nov. 9, but McCrory would not concede, saying the race was too close to call since Cooper was ahead by slightly more than 4,300 votes. He then called for all provisional ballots to be counted, demanded a statewide recount and accused citizens of voter fraud before finally conceding the election to Cooper on Dec. 5.
But apparently, Cooper's fight isn't over. If passed, Senate Bill 4 and House Bill 17 would prevent the incoming governor from making certain Cabinet appointments, reduce the power of the State Board of Elections and change the way potentially unconstitutional bills are legally challenged.
What's perhaps more troubling is that the bills aren't clear about what to do in certain common political scenarios.
Take the embattled State Board of Elections. Currently, the governor appoints all five board members. But under SB 4, there would be an executive director and eight board members ― four Democrats, four Republicans ― who would have the power to issue subpoenas and compel witnesses to testify. Cooper would be able to appoint four of the members, while two would be chosen by the state House and another two would be picked by the state Senate. County election boards would also shift from three members ― two currently appointed by the sitting governor ― to four members, evenly split along party lines.
SB 4 also mandates that six members of the State Board of Elections agree on a motion before taking any action. But the bill offers no guidance on what should happen if the board is evenly split or if five members agree.
"If you call an emergency meeting and only five people could attend, then you can take no action even though you have a quorum," said state Rep. Darren Jackson, a Democrat. "This creates a board that will be frozen and unable to make decisions in any disputed case. I just don't know how it would work."
On Election Day, the board voted to expand precinct hours in Democratic-leaning Durham County after there were technical issues with voter check-in machines that caused hour-long delays. The board also investigates voter fraud claims and handles protests of election results.
Jackson called the bills "petty."
"I don't think anyone who's being honest would say we would be doing any of this if Roy Cooper and Judge Mike Morgan had not been elected," he said.
Morgan, an African-American judge, was elected to the state Supreme Court, giving liberal justices a 4-3 advantage.
SB 4 proposes that any appeals to legislation move through the Republican-dominated state Court of Appeals before going to the now Democratic-leaning state Supreme Court. Any Supreme Court and Court of Appeals candidates would also have to declare a political party affiliation during elections.
"We don't look good to our people in North Carolina ― or to the rest of the country ― when laws are passed hastily in the middle of the night," said Cooper during a press conference on Thursday.
"If I believe that any of these laws that they pass hurt working families or are unconstitutional, they will see me in court," he added.
Meanwhile, HB 17 would require any of Cooper's Cabinet picks to be approved by the Republican-dominated state Senate. It would also prevent Cooper from appointing any members to the University of North Carolina Board of Trustees and the state Board of Education.
The bill will also dramatically reduce the number of Democratic policymakers Cooper can hire from 1,500 to 300 ― a maneuver that would undo an expansion gifted to McCrory at the beginning of his term in 2013.
"I was just blown away reading through the bills," said Jackson. "The way they had phrased it in the public was it wasn't gonna be as bad as people were thinking. I can't imagine what they decided not to include."
UPDATE: On Thursday evening, the North Carolina House passed HB 17, which would drastically limit the governor's power to appoint Cabinet members. The bill will now head to the Senate.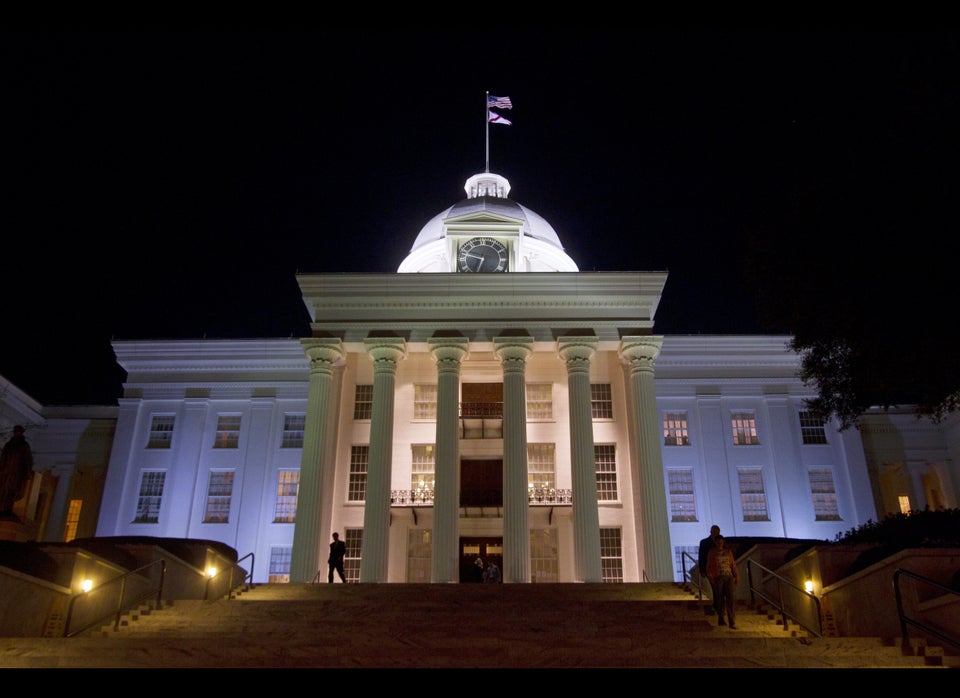 U.S. State Capitol Buildings
Popular in the Community