Roy Moore, the Republican nominee for an Alabama U.S. Senate seat, accused Democrats on Tuesday of attempting to register felons in order to sway the special election to his Democratic opponent.
What he failed to acknowledge is that the new voters are all people who have done their time or are in the process of paying their debt to society, and now have had their right to vote restored by the Alabama Legislature.
At the turn of the 20th century, Alabama passed a law blocking anyone convicted of a crime of moral turpitude from casting a ballot, a measure that was used largely to keep African-Americans off the voting rolls. After the U.S. Supreme Court struck down the law in 1985, the state narrowed its scope to felonies of moral turpitude and reinserted it in the state constitution.
But that state never provided a clear definition of what those felonies were. The ambiguity left local election officials with broad discretion to decide what crimes would block people from voting, and the law was applied inconsistently across the state. Last year, Alabama was sued on the grounds the law was unconstitutionally vague and racially discriminatory.
In May, Gov. Kay Ivey (R) signed a new law passed by the Republican-controlled legislature defining 42 crimes ― including murder, kidnapping and rape ― as felonies of moral turpitude. The clarification meant that many people who may have been told they couldn't vote in the past were now clearly eligible. But Alabama Secretary of State John Merrill (R) said his office didn't have to take any special action to educate people about the law.
So over the last few months, several organizations ― including Legal Services Alabama, the American Civil Liberties Union of Alabama and the Campaign Legal Center, which helped bring last year's lawsuit ― have been holding clinics to give Alabamians the good news and register people to vote. Activists estimate they've registered thousands ahead of the Nov. 27 deadline for the special Senate election.
"This is not a Democratic or Republican issue; it's a democracy issue with a lower case d," said Danielle Lang, a Campaign Legal Center lawyer who spent last week in Alabama holding these clinics.
"A bipartisan majority of the Alabama Legislature passed a law defining for the first time in decades who has the right to vote and who does not," she wrote in an email. "... Pursuant to that law, we are making sure that every lawful voter knows about their rights since the Secretary of State has done a dismal job of that. All candidates should want to compete on a fair playing field where all eligible voters are able to participate."
Asked for comment on Moore's tweet, Merrill spokesman John Bennett said, "Secretary Merrill's only goal through all of this has been to ensure that each and every eligible U.S. Citizen that is a resident of Alabama is a registered voter with access to a government issued photo id."
The Alabama race has been at the center of national attention since several women came forward to accuse Moore of inappropriate sexual conduct when they were teenagers ― allegations that the candidate has denied. National Republican lawmakers have called on Moore to drop out of the race, and polls show a tight contest between him and Democrat Doug Jones. The election is set for Dec. 12.
Before You Go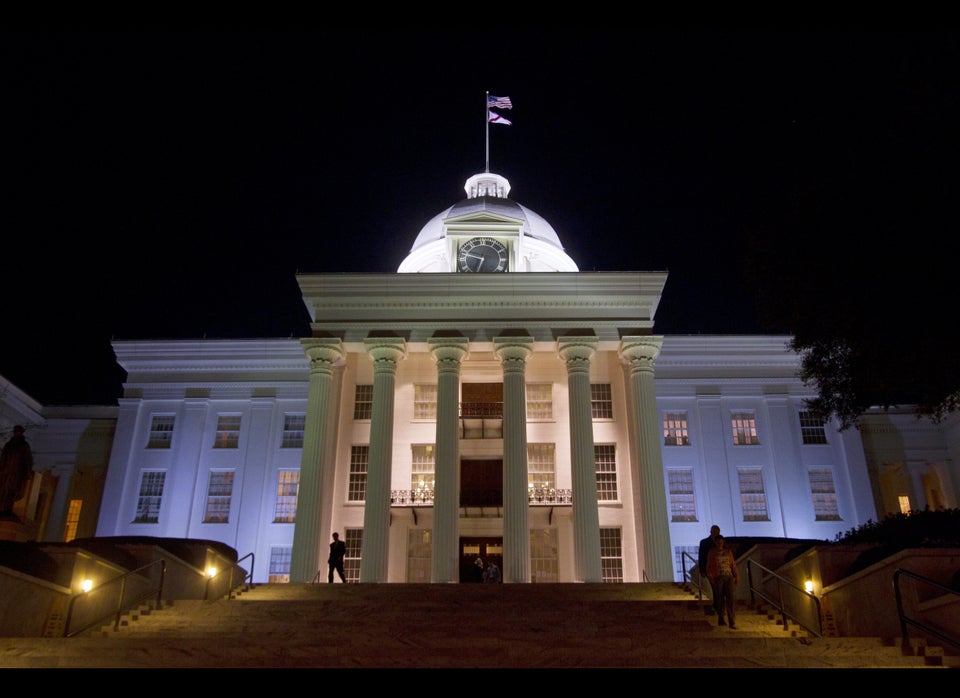 U.S. State Capitol Buildings
Popular in the Community