Roy Moore repeated his denials of any sexual misconduct or assault in an appearance on Sean Hannity's radio show on Friday.
"These allegations are completely false and misleading," the Republican Alabama Senate candidate told Hannity. "I believe they're politically motivated, to stop a successful campaign."
Four women accused Moore of pursuing them sexually when he was in his 30s and they were between the ages of 14 and 18, according to a bombshell report published in The Washington Post on Thursday. One of the women, Leigh Corfman, said she was 14 when she met Moore, who was then 32. She alleged that he drove her to his home in the woods, fondled her and led her hands to touch him over his underwear.
"It never happened, and I don't even like hearing it," Moore said when Hannity pressed him on Corfman's claims.
When asked whether he remembered dating women in their teens when he was in his 30s, Moore told Hannity: "Not generally no."
He added, "I don't remember that, or dating any girl without the permission of her mother."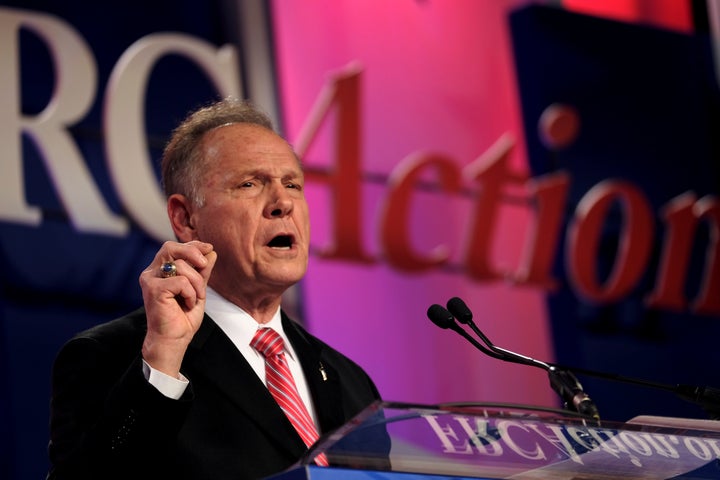 "Let me be clear: I have never provided alcohol to minors and I have never engaged in sexual misconduct," Moore said in the statement. "Why would women say these things if they're not true? I can't fully answer that."
In his appearance on Hannity's show, Moore said he remembered two of the women who accused him of sexual misconduct as "good girls."
"It's been 40 years. I remember her as a good girl," Moore said, when Hannity asked him about allegations from Debbie Wesson Gibson, who said that when she was 17, Moore spoke to her high school civics class and then took her out on several dates, where they kissed.
"I don't remember specific dates," he said. "I know her, but I don't remember going out on dates."
When asked about Gloria Thacker Deason's allegations that he took her on a date and served her alcohol when she was 18 ― the legal drinking age in Alabama was 19 at the time ― Moore said: "As I recall she was 19 or older. I never provided alcohol to a minor," he said. "I seem to remember her as a good girl."
In response to the allegations against Moore, several Republicans, including Senate Majority Leader Mitch McConnell (R-Ky.), stated on Thursday that he should drop out of the Alabama Senate race ― if the allegations were true.
Sen. John McCain (R-Ariz.) was the only Republican in the Senate chamber to call on Moore to "immediately" step aside.
On Friday, 2012 Republican presidential nominee Mitt Romney joined McCain by saying on Twitter that Moore was "unfit for office and should step aside."
"Innocent until proven guilty is for criminal convictions, not elections," Romney tweeted. "I believe Leigh Corfman. Her account is too serious to ignore."
Before You Go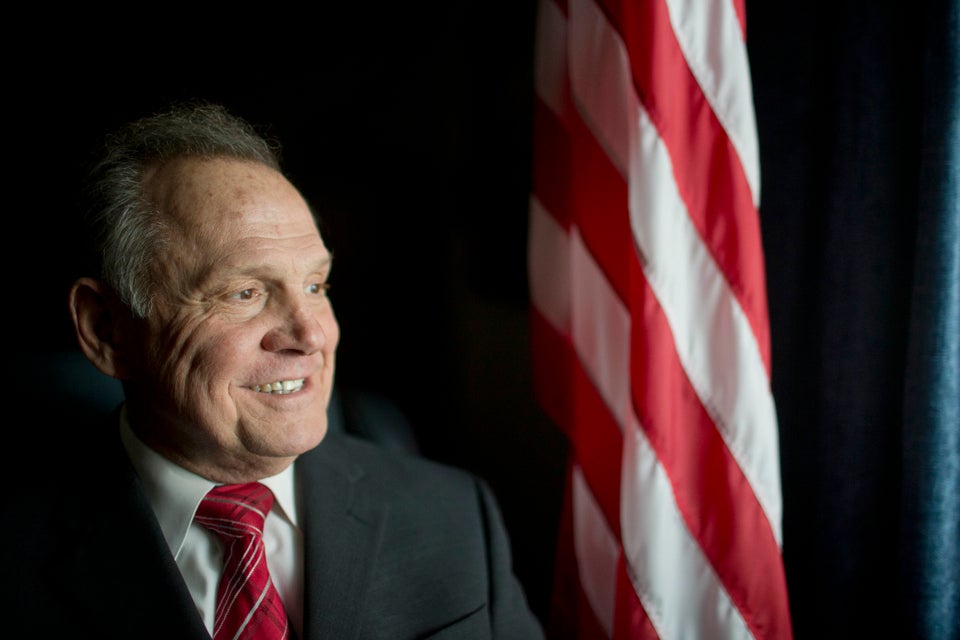 Reasons Ala. Judge Roy Moore Missed SCOTUS' Same-Sex Marriage Ruling
Popular in the Community