Alabama Republican candidate for U.S. Senate Roy Moore donned a cowboy hat and leather vest and waved around a revolver at a campaign event on Tuesday, hours before defeating Sen. Luther Strange in a primary runoff.
Moore was trying to refute what he said were reports he doesn't support the Second Amendment, which guarantees the right to bear arms.
He whipped out the gun and declared: "I believe in the Second Amendment."
Moore has something of a history of showing off firearms at campaign events. In August, he pulled out a handgun belonging to his wife, Kayla, when asked about the Second Amendment.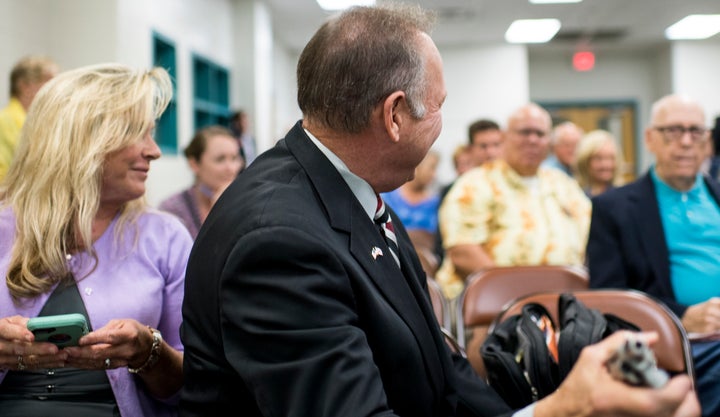 "We carry," he declared, according to Roll Call, which said "the move elicited exclamations of surprise and some laughter from those at the front of the meeting room who could see the weapon."
Moore, an archconservative former judge who believes being gay should be illegal, is now the favorite to win the seat. Alabama has not elected a Democrat to the U.S. Senate in more than 20 years.
Before You Go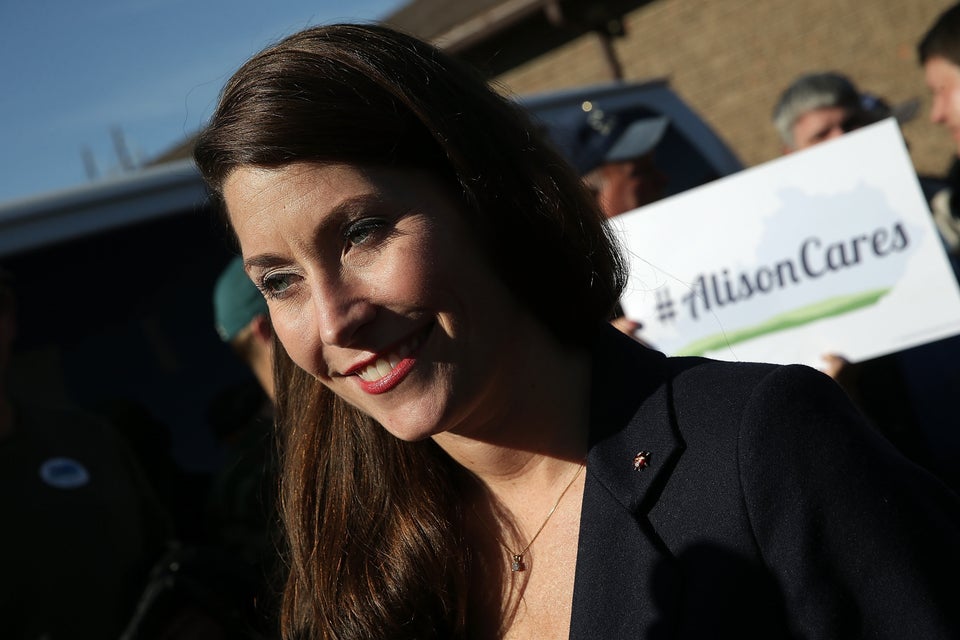 Guns In Campaign Ads
Popular in the Community