A retired Alabama police officer said she and her colleagues were told decades ago to "make sure" Roy Moore "didn't hang around" high school cheerleaders, and confirmed previous reports that the Republican Senate candidate was banned at the time from a local mall for predatory behavior toward teenage girls.
"The rumor mill was that he liked young girls, and ... we were advised that he was being suspended from the mall because he would hang around the young girls that worked in the stores and ... really got into a place of where they say he was harassing," former Gadsden police officer Faye Gary told MSNBC on Tuesday.
"We were also told to watch him at the ball games, and make sure that ... he didn't hang around the cheerleaders," she said.
Gary did not clarify who issued the warnings, saying they "were just rumors" that circulated both at the local police department and courthouse. She also said that while working on juvenile cases as an officer, she never received a formal complaint about Moore.
"Every day we were looking for a complaint to come in," but none did, she said.
The 70-year-old former chief justice of the Alabama Supreme Court has been accused of sexual misconduct by nearly 10 women, with several incidents allegedly occurring when the women were teenagers and he was in his early 30s.
"I didn't realize it until some time later that when they said he liked young girls — I just thought he liked young ladies, you know, younger than him, maybe in their 20s," Gary said. "I had no idea, or we had no idea that we were talking about 14-year-olds. But we never got a complaint on it."
Moore, known nationally for his anti-gay and anti-Muslim views, has steadfastly denied the allegations, casting them as a conspiracy against him.
While many national Republican leaders have called on Moore to exit the race ― saying the allegations against him ring true ― Alabama GOP officials are sticking by him. And his campaign has held several events this week to defend him and discredit the women who have made the sexual assault and harassment accusations.
"Allegations are words. They are not facts," Stan Cooke, an Alabama pastor, said at an event Tuesday afternoon. "Allegations are words. They are not indictments and they are not charges."
When asked whether "an accused child molester is better than a Democrat," the president repeatedly said that Moore "denies it." He would not say whether he believes the women.
"He says it didn't happen, and you know, you have to listen to him also," Trump said.
Moore and Jones face off in a Dec. 12 special election for the seat Republican Jeff Sessions gave up to serve as Trump's attorney general. Recent polls have shown a close race.
In remaining defiant, Moore, criticizing Senate Majority Leader Mitch McConnell (R-Ky.), tweeted last week to "bring it on" — an unfortunate choice of words, because, as many pointed out, "Bring It On" is the title of a popular movie about high school cheerleaders.
Before You Go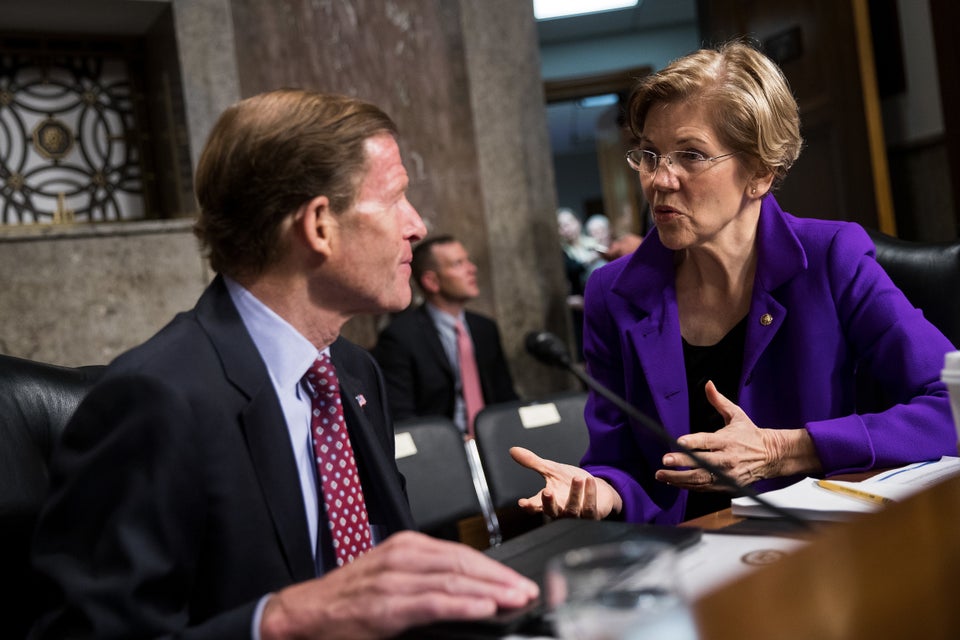 2017 Scenes From Congress & Capitol Hill
Popular in the Community