Republican candidate Roy Moore arrived at his polling place in Gallant, Alabama, on horseback Tuesday to vote in the special Senate election where he faces Democratic candidate Doug Jones.
The former judge showed up at his polling station, the Gallant Fire Department, around 11:30 Tuesday morning, accompanied by his horse, Sassy. Moore said he specifically rides Sassy to the polls in every election to "have good favor."
"I think it's a good thing to do," Moore told CNN in September, when he rode Sassy to the polls in his runoff election against Sen. Luther Strange (R-Ala.). "I won the last time I rode a horse."
HuffPost reporter Eliot Nelson notes that House Speaker Paul Ryan (R-Wis.) and Interior Secretary Ryan Zinke have both ridden horses at public events, while Sen. John Cornyn (R-Texas) appeared in an introductory video at a convention that also prominently featured horses.
Despite these precedents, Moore's entrance via horse on Tuesday was met with everything from incredulity to curiosity to delight:
Moore's wife, Kayla, also arrived on horseback to the polls:
HuffPost reporter Andy Campbell, on the ground in Gallant, even attempted to talk to Sassy:
Campbell reports that Moore "does this every time for his own elections and usually there's more of a fanfare."
Reporters clamored for Moore to address his wife's comments, from the night before, about the couple's Jewish attorney and the possible ethics investigation he could face if elected.
The candidate "was visibly upset by the throng, as were the horses," Campbell said.
Before You Go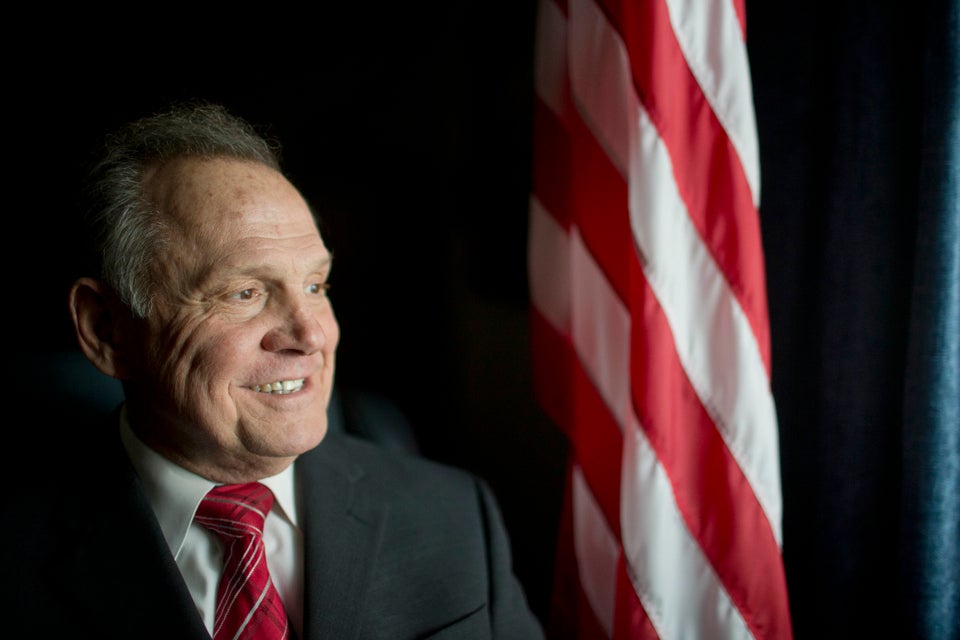 Reasons Ala. Judge Roy Moore Missed SCOTUS' Same-Sex Marriage Ruling
Popular in the Community