The failed Alabama Senate candidate accuses Baron Cohen of defaming him by calling him a pedophile and a sex offender. Moore's lawsuit, filed Wednesday in federal court in Washington, D.C., also alleges fraud on the grounds that Baron Cohen's "ruse" tricked him (and his wife, Kayla) into flying to Washington to accept a non-existent award for his support of Israel. The filing describes how Moore was mocked by a "device supposedly invented by the Israeli Army to detect pedophiles."
Moore claims that Baron Cohen's actions caused "severe emotional distress and pain and financial damage" to himself and his wife. The former judge also complains that he has "been the subject of widespread ridicule and humiliation" as a result of what happened.
When Moore met with Baron Cohen, the latter was disguised as fictional anti-terror expert Gen. Erran Morad. "Morad" told Moore that Israel had found a way to use seismic waves to detect tunnels through which Hamas could launch terrorist attacks. He also told Moore that the technology had been repurposed to identify perpetrators of sexual misconduct and claimed that pedophiles in particular secreted a certain enzyme detectable by an electronic wand.
Prior to losing his Senate bid last year, Moore was accused of pursuing and harassing teenage girls when he was in his 30s and sexually assaulting some of them. Leigh Corfman alleged that Moore had sexually assaulted her in 1979, when she was 14.
Before his appearance on "Who Is America?" even ran in July, Moore had issued a statement saying that Baron Cohen had engaged in "trickery, deception and dishonesty." In that statement, he suggested he might take legal action against the comedian and the Showtime network.
"I am involved in several court cases presently to defend my honor and character against vicious false political attacks by liberals like Cohen. If Showtime airs a defamatory attack on my character, I may very well be involved in another," he said, before comparing the potential legal battle with his military service during the Vietnam War.
"It's been a long time since I fought for my country in Vietnam. I'm ready to defend her again!" Moore wrote.
Before You Go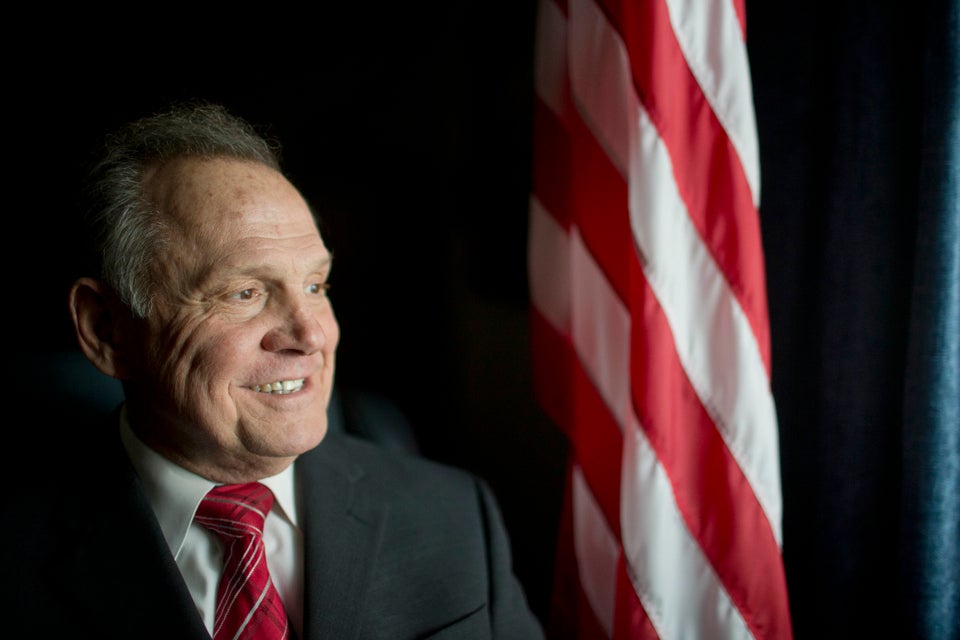 Reasons Ala. Judge Roy Moore Missed SCOTUS' Same-Sex Marriage Ruling
Popular in the Community