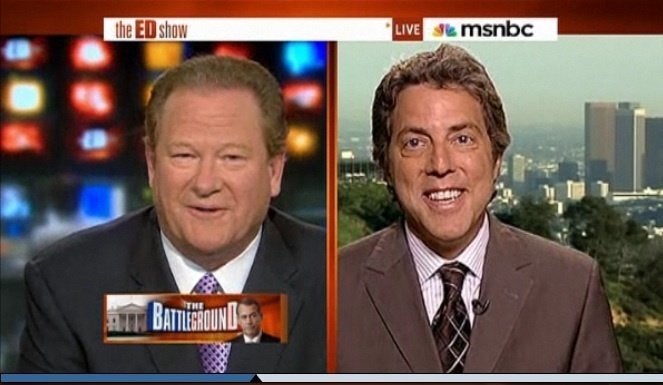 HuffPost editor Roy Sekoff appeared on MSNBC's "The Ed Show" Thursday night to discuss the disconnect that House Minority Leader John Boehner (R-Ohio) and the Republican Party appear to have with average Americans.
Sekoff and Schultz both ripped into Boehner, who Schultz dubbed "the tan man" and continued to blast over the 119 games of golf the minority leader played last year. Sekoff said Boehner has become a perfect target for Democrats, and prodded the the White House to take the lead in the attack.
"It's like [the Democrats] did with Gingrich in '96 and '98. They've got to make Boehner the overly-tan face of the GOP, because scientific studies -- I don't know if you know this, Ed -- have shown that Boehner is up to 100 percent more mockable than Gingrich," Sekoff said. "And it's not just the tan, and it's not just the yelling 'Hell no,' and it's not just the golf, it is the blindingly obvious hypocrisy."
"I mean, here's the guy who comes out and says, 'Oh, it's all about the deficit -- unless it's the Bush tax cuts expiring,'" Sekoff added. "Or they come out and say, 'The stimulus was a waste, it didn't work at all,' and yet we've seen that over half of Republicans in the House, all of whom voted against the stimulus bill, have gone back to their home states to ribbon-cutting ceremonies and patted themselves on the back and said, 'Look at all the money I brought into our district via the stimulus bill.'"
Calling all HuffPost superfans!
Sign up for membership to become a founding member and help shape HuffPost's next chapter