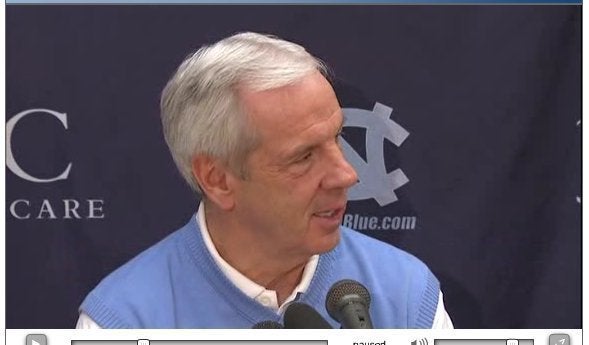 UNC is not having its finest basketball season. The defending NCAA champions fell to arch-rival Duke Wednesday night, dropping their conference record to an abysmal 2-7. With the team suffering such a striking reversal of fortune in such a short period of time, Roy Williams reflected on the team's struggles on Tuesday.
While all sorts of negative analogies could be expected in this situation, it's safe to say that no one thought the coach would compare UNC's problems with the disaster that has befallen Haiti. Yet that is exactly what Williams did:
"Massage therapist told me, she said, 'You know, coach, what happened in Haiti is a catastrophe. What you're having is a disappointment.' I told her that depends on what chair she was sitting in. Because it does feel like a catastrophe to me, because it is my life."
UNC has lost 11 games this season. The estimated death toll in Haiti was recently revised to 230,000.
Related
Popular in the Community