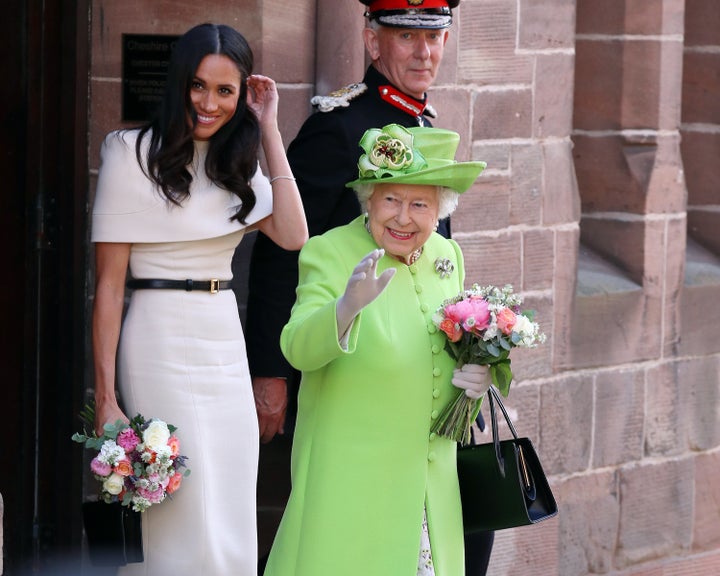 After they arrived Thursday, the royal duo visited the Storyhouse theater and met with locals in nearby Chester, including some adorable wee British subjects.
Why is this one-on-one visit a big deal? It's all about the timing, said Myka Meier, a royal etiquette expert and the founder of Beaumont Etiquette. Less than a month after the royal wedding, the trip suggests that Elizabeth has truly taken a liking to her new granddaughter-in-law.
"The queen gets to choose who she travels with, how she travels and to where she travels, and to choose Meghan on an overnight journey shows enormous support and affection for her," Meier told HuffPost.
"The fact that Meghan is traveling without her husband, Prince Harry, is another sign that the queen already trusts Meghan entirely to act as a representative of the British monarchy," Meier added.
Also notable? Meghan is reportedly the first of the younger generation of royals to nab a ride on the royal train for an official outing with the queen.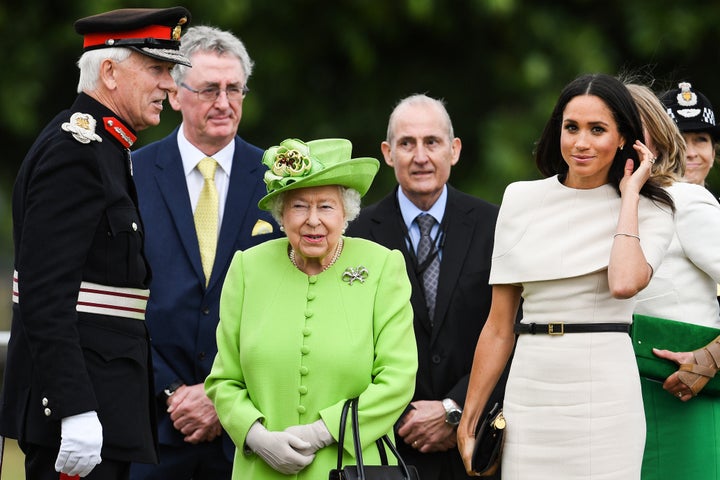 As for how Meghan fared with the queen, the royal duo looked positively chummy throughout the day's events.
The pair laughed throughout the bridge opening ceremony, so either the duchess and the queen have some killer bridge jokes up their sleeves or they simply joy each other's company.
Plus, Meghan proved she has mastered the duchess slant ― a pose popularized by the Duchess of Cambridge in which the knees are shifted slightly to the side for the sake of modesty when wearing a dress or skirt.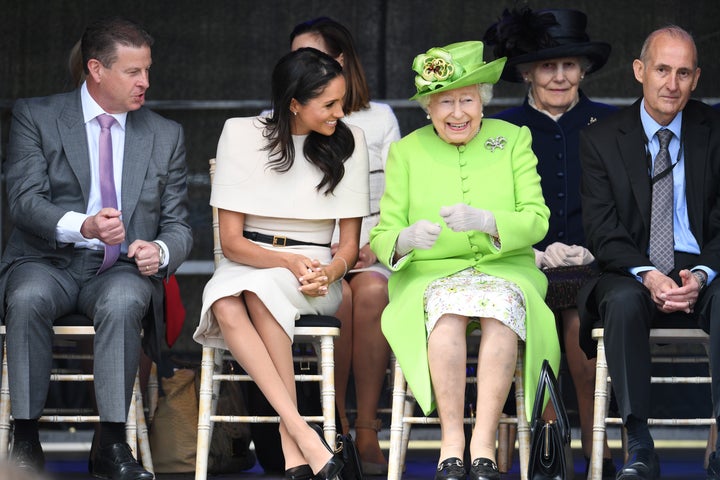 "Their shared laughter and proximity speaks volumes about Meghan's acceptance by the queen but also of how well they get along," he said. "The queen is not usually prone to laughter in public, but in these photos, while everyone else is reserved, the queen and Meghan are laughing it up."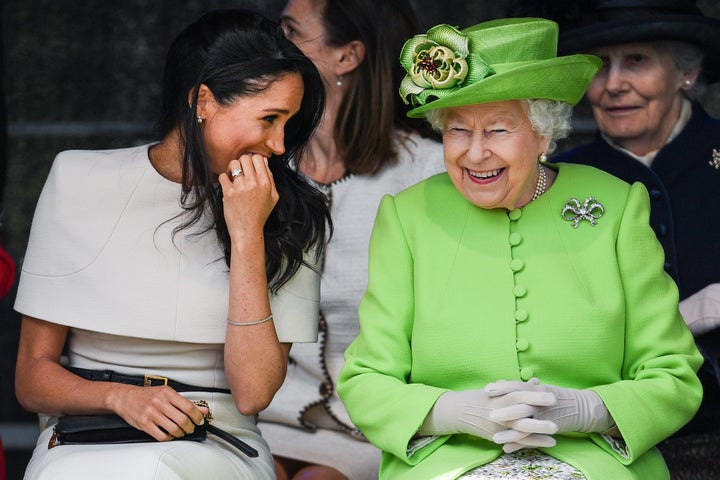 Meghan seemed equally at ease with the crowds, including some little admirers who gave her flowers.
"The fact that she is bending down to speak with the little girl and that she arches her eyebrows to show she's genuinely curious really speaks to Meghan's open personality and ability to instantly connect," Navarro said.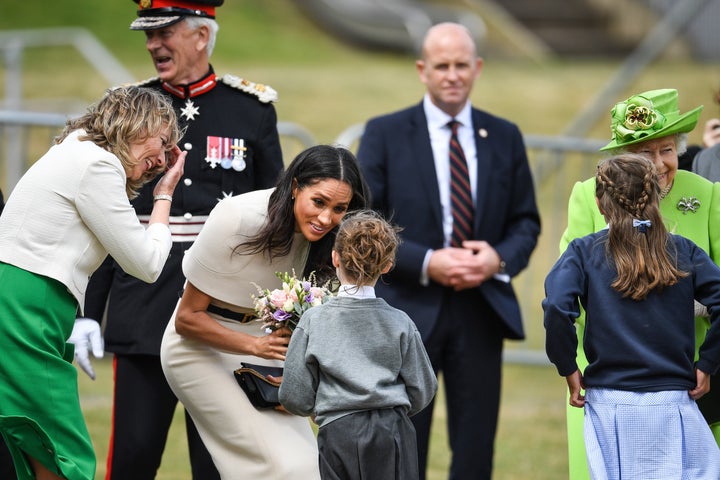 Meier said that, less than a month into life as a royal, Meghan is definitely holding her own in "the firm," as the British royal family is often called.
"I'd award Meghan an A thus far for all of her efforts transitioning into becoming the new Duchess of Sussex," Meier told HuffPost. "She's clearly adjusting to the British royal family, learning the culture, politics, verbiage, dress, etiquette and even the protocol."