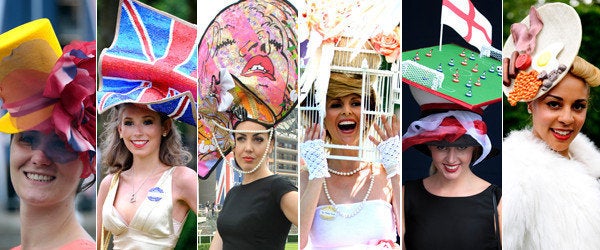 The Royal Ascot has come to a close, which means that it's time to reflect on what we consider the most important component of the British affair: the intricate hats.
The British social calendar is booming with activities for hat enthusiasts, but this official event tends to draw particularly interesting headgear. We were a little worried when Ascot Racecourse announced a revamped dress code that tightened restrictions on our beloved fascinators (thanks iPad hat lady for ruining it for all of us). Luckily, the dress code assistants didn't seem to damper the style of the royal event -- they actually looked pretty good themselves.
Take a look at some of the best -- and craziest -- headpieces from this year's Royal Ascot and tell us what you think.
See all the dukes, countesses, princesses and wild hats at the 2012 Royal Ascot!