Once again, Britain is expecting a new prince or princess to mainly obsess over. And once again, we're all wondering what the royal family will name its youngest member.
Luckily, the Internet is way ahead of us. Betting sites PaddyPower and Ladbrokes -- who last year correctly predicted "George" -- have their predictions already mapped out. On both sites, "Elizabeth" is a strong favorite for a girl, chosen after Prince William's grandmother. According to Linda Rosenkrantz at Nameberry, it's pretty conceivable at the very least as a middle name, if not a first.
"The Brits are fond of nicknames," she told The Huffington Post, "and Elizabeth has a raft of choices."
Here are a few other leading choices, based on the current top bets. (Game of Thrones fans should note that "Joffrey" is ranked, unsurprisingly, 1000:1 by PaddyPower.)

Odds: 10:1 (PaddyPower) and 8:1 (Ladbrokes)
This top choice would be shared with the future royal's great-grandmother, Queen Elizabeth II, paternal great-great-grandmother, the beloved Queen Mother, and maternal great-great-grandmother. Queen Elizabeth I, daughter of Henry VIII and Anne Boleyn, ruled for 45 years as one of England's most successful leaders.

Odds: 10:1 (PaddyPower) and 8:1 (Ladbrokes)
The long-reigning Queen Victoria oversaw much of Britain's transition into a constitutional monarchy and helped expand the empire, giving rise to the popular saying, "the sun never sets on the British monarchy." Her name, Rosenkrantz noted, "has the appeal of being a classic, yet with a modern vibe."

Odds: 10:1 (PaddyPower) and 12:1 (Ladbrokes)
Queen Mary was crowned in 1911 as the wife of King George V, and it's long been a royal favorite, Rosenkrantz said. Of course, this moniker also holds an association with "Bloody Mary," the 16th-century queen whose executions of Protestants made her wildly unpopular. (But it's also a great sleepover game.)
Other top choices: (12:1, 20:1), (12:1, 16:1), (14:1, 16:1), (25:1, 12:1), (14:1)

Odds: 14:1 (PaddyPower) and 6:1 (Ladbrokes)
Two English and a bunch of Scottish kings have gone by this name over the centuries, giving it strong ties to the royal family. It's also Kate's brother's name. But in 2013 a royal family insider stated that, if chosen, this name would reference the royal House of Stuarts, not a non-royal uncle.

Odds: 10:1 (PaddyPower) and 20:1 (Ladbrokes)
This choice would honor William's grandfather, Prince Philip, husband of Elizabeth II. Philip and his wife are both descendants of Queen Victoria. But there's never been a monarch named Philip, Rosenkrantz noted, so despite favorable odds this choice seems unlikely.

Odds: 12:1 (PaddyPower) and 8:1 (Ladbrokes)
Most notably of "knights of the round table" fame, "Arthur" is also currently enjoying popularity in contemporary Britain. Its ties to chivalry and royalty -- Queen Victoria had a son and grandson with the name -- make it a strong contender.
Other top choices: (12:1, 10:1), (12:1, 14:1), (14:1), (not ranked, 10:1), (20:1)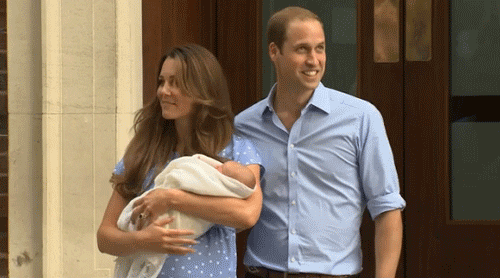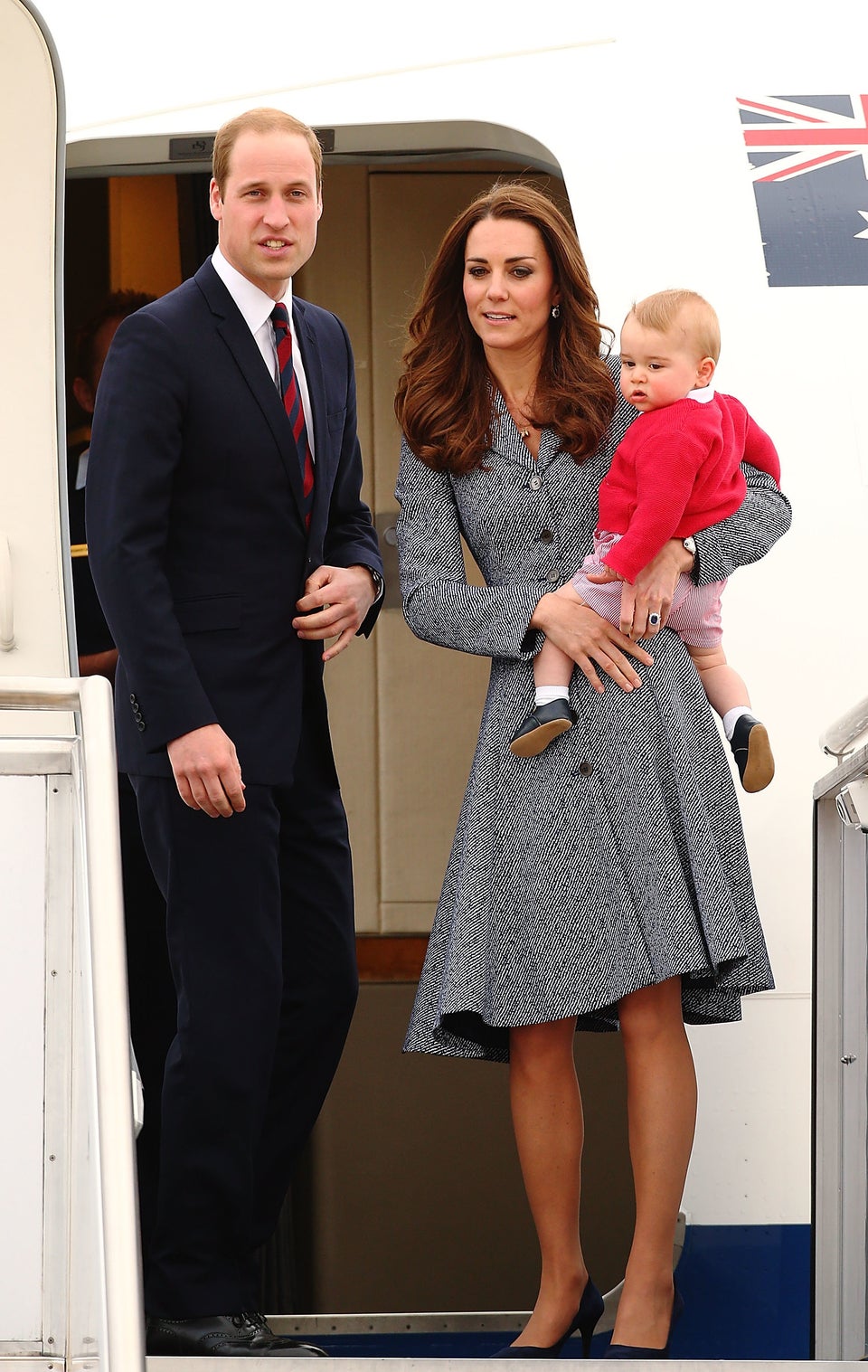 Kate Middleton, Prince William Tour Australia And New Zealand