Now that we know the new royal baby is a boy, people have moved forward to the next point of speculation: What will his name be?
Ever since the Duke and Duchess of Sussex shared their pregnancy news, royal fans have been abuzz with baby name predictions ― and many are putting their money where their mouths are.
According to the British betting company Ladbrokes, Arthur is the clear favorite with 5-1 odds, followed by 6-1 for both Albert and Philip, 8-1 for James and 10-1 for Alexander and Alfred. Ladbrokes also reported 14-1 odds for Princess Diana's family name, Spencer, and 12-1 for Meghan Markle's father's name, Thomas.
Meanwhile, the bookies at Coral, another British betting company, have reported 3-1 odds for Alexander, 5-1 for Spencer, 6-1 for Arthur and James, and 8-1 for Albert. Other contenders are Edward (12-1), Oliver (16-1) and Charles (20-1).
Clearly, most people believe the duke and duchess will go the traditional route when it comes to their son's name, but it's quite possible they will opt for a different approach.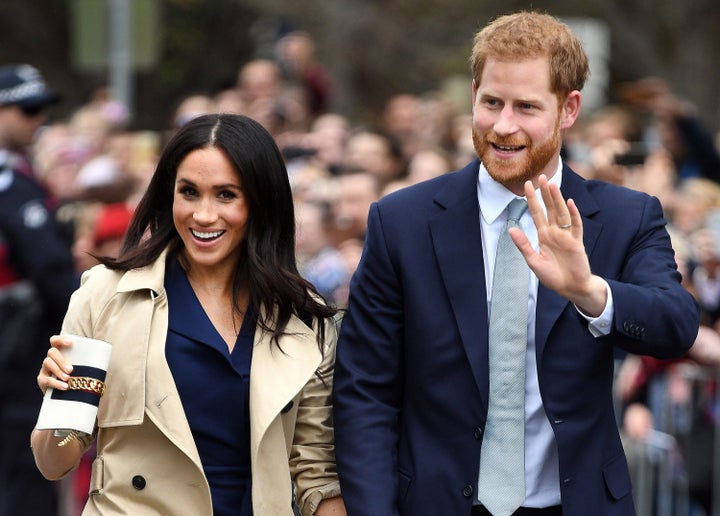 "Harry and Meghan have a lot more flexibility in terms of feeling that they need to be deferential to tradition and follow a strict protocol," Arianne Chernock, an associate professor of modern British history at Boston University, told HuffPost in October after the couple's pregnancy announcement.
"The child will be seventh in line to the throne, which puts them in a very different position than say, William and Kate," Chernock added. "I think we will see some nods to a more American spirit in some part of the name. I'm not saying it would be the first name, but in one of the given names, at least, they're going to honor both sides."